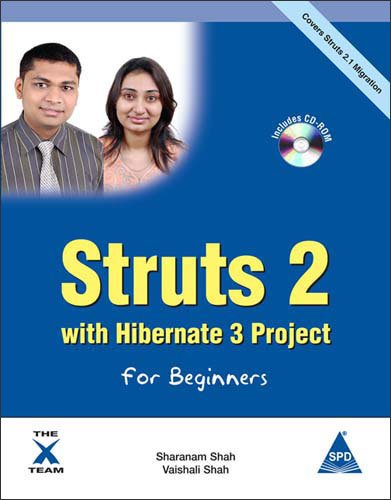 This book aims serving students, developers, technical leads and to some extent project managers or consultants by demonstrating a structured documented modestly sized project.
Learning the project development and documentation is done through the construction of an Online Shopping Cart [integrated with a payment gateway] using MySQL Community Server as the data store with Java Server Pages as the delivery mechanism, Struts 2 as the framework and Hibernate 3 as the Object Relational Mapping library.
Framework migration [Struts 2.0.x to 2.1.x] and the art of migrating the application across databases [with the help of Hibernate] is what the readers would definitely appreciate.
Edition: First
Downloads
THE TOPICS COVERED IN THE BOOK
Understanding The Framework
Setting Up The Environment
About The Project
Software Design Documentation
End User Manual
Running The Project
Process Flow
Migration
Appendix
THE LEARNING THAT TAKES PLACE
Shopping cart
Google checkout
Tag clouds
Session management
Directory
Search
Sending emails
Files in BLOB
Validations
JavaDoc
Data Access Object design pattern
Access based user management
Hibernate based pagination
Restricted page access protection
User authentication interceptor
Custom error pages
Double form submission prevention
Application migration from Struts 2.0.x to 2.1.x
Database migration from MySQL to Oracle
CONTENTS OF THE CD-ROM
Setup files for JDK 6
MySQL Community Server 6
MySQL Connector/J
Oracle Database 10g XE
Oracle JDBC
Struts 2.0.x
Struts 2.1.x
Hibernate 3
Source code for the project [for Struts 2.0.x and Struts 2.1.x]
SQL Import Scripts for MySQL and Oracle