Something about me…
I am a good friend at heart and a good engineer at work. I love travelling and visiting new places and am very fond of driving. I drive a lot and never miss a chance to take my car to every possible place. I have my own ideas about love, duty and social life or social status and I manage them well.
I robustly believe that the only way one can stand out is by executing what one genuinely is fond of.
Book's I've authored
Writing a book says something about you. It demonstrates an astute knowledge, a drive and an ability to convert complex concepts and subjects into a language that others can understand and how you can organize and structure your thoughts effectively.
Things I'd love to share with you all..
I share about life, technology & occasionally culture.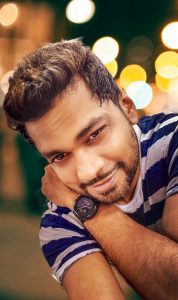 My modeling goal
Fashion
I believe my #life is my #message to the world. I'll make sure it's #inspiring.
My musings
Here's what's trending with me...