This has undoubtedly been one of my richest travel experiences ever! 11 days after we set forth on our road trip from Mumbai to Delhi, I am left with a variety of experiences that rest sweetly in my memory leaving me feeling very contented and rich.
An innovative thought — Road trip from Mumbai to North India and back…
The idea to drive down to Delhi from Mumbai and back by car suddenly struck through while I was looking forward to run the Delhi marathon that happens in October. Vaishali and I were looking for flight availability and some stats regarding how many days, how many of us, which hotels and what could we cover, if we plan to go to Delhi during the Airtel Delhi marathon. We thought it would be too much to do in very little time and that too without kids with us. Then we thought, 'Why not do a road trip by car?' and from both of us, it was an excited 'yes'. Of course as always there was a little reluctance from family members but we were both keen to explore the north western stretch from Mumbai via Gujarat and Rajasthan by road on my XUV 500.
That's exactly how it all started…
So we started planning our trip with a detailed travel itinerary. Whilst we were making this, we virtually extended and covered almost 6 states, though we were not sure, if it would be possible to cover all the itinerary items, but we at least decided to plan it.
Only after making a grand plan, we set forth on this exciting journey on the 7th November 2018 by a diesel run Mahindra XUV 500. It was a well prepared trip and so we started really early at 4 am.
Day 1: Mumbai – Ahmedabad – Udaipur (761 kms)
The atmosphere was very kind for the last few days offering us the warmth of the bright sun and the luxury of clear skies minus the fog and very comfortable temperatures. We drove down straight on NH-8 towards Ahmedabad, just stopping over for a short breakfast on the way.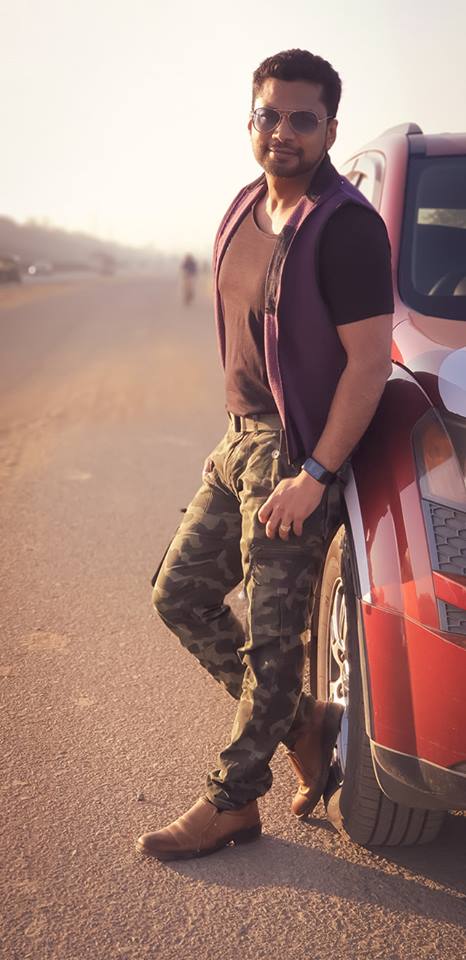 It was my son's birthday and of course we had plans to celebrate it. We had an innovative way to celebrate it, BirthdayOnWheels – We cut the birthday cake on the highway (near Surat), and our breakfast included the yummy chocolate truffle cake, made our travel super sweet.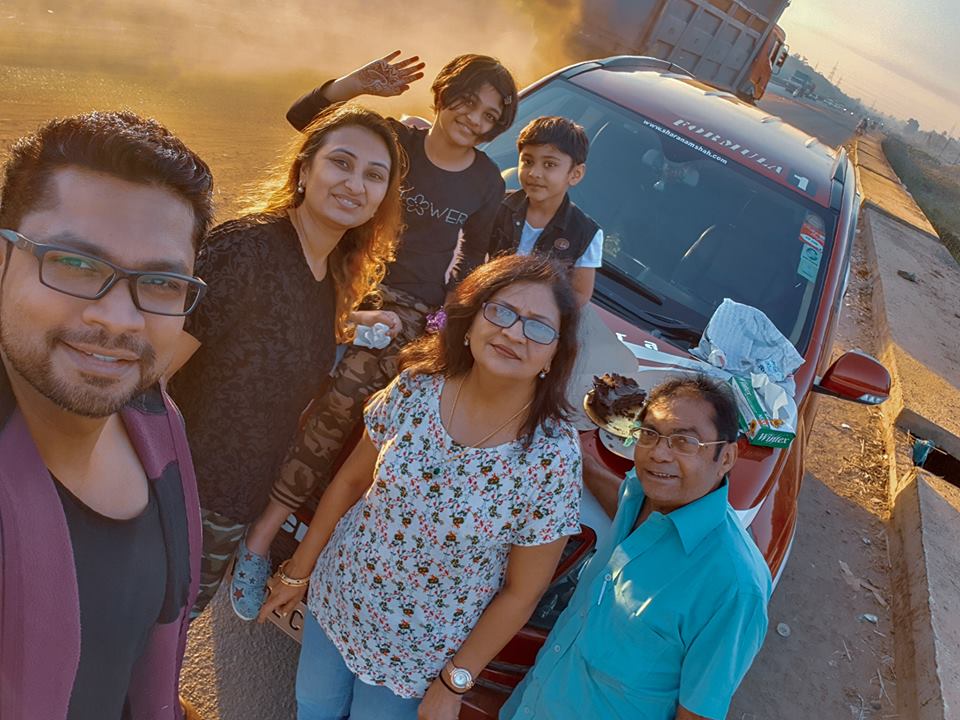 Lunch was while driving, intermittently gulping down our favorite theplas that were freshly prepared the last evening. It was a good idea to eat less while travelling and especially while driving long distances. We avoided oily food and snacks.
I was driving at a consistent average of 120 – 140 km/hour, we reached Ahmedabad at 11:45 a.m – i.e. in 7.5 hours.
This is Gujarat's first four-lane cable-stayed bridge.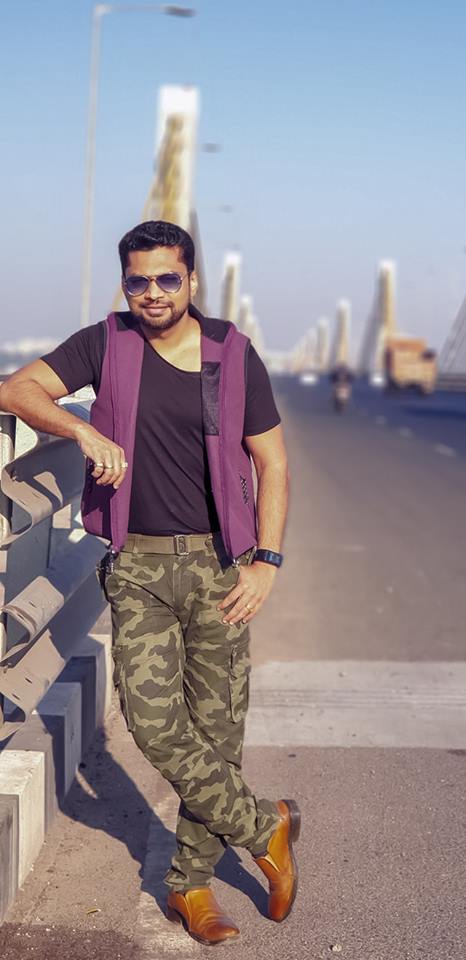 That's Ahmedabad Vadodara Expressway (also known as National Expressway 1, or the Mahatma Gandhi Expressway) is an expressway connecting the cities of Ahmedabad and Vadodara in the state of Gujarat, India. I could smoothly drive at 140 km/h.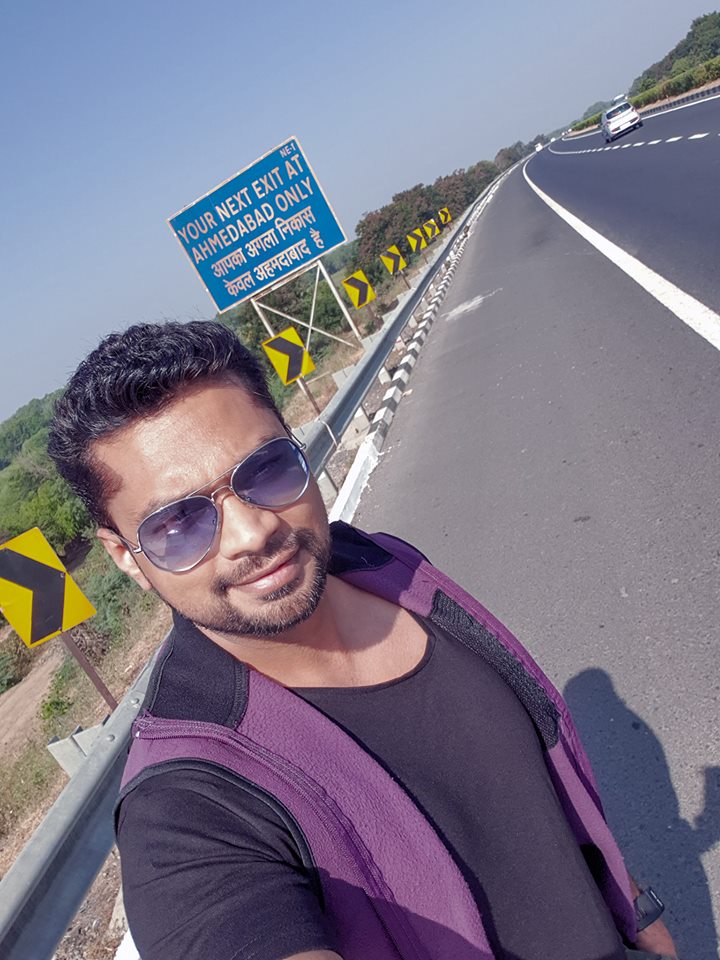 We had a quick tea halt at my cousin's place, where they were going to join us for the trip by their Hyundai Grand i10. So now we are two cars, and a third one is yet to join soon.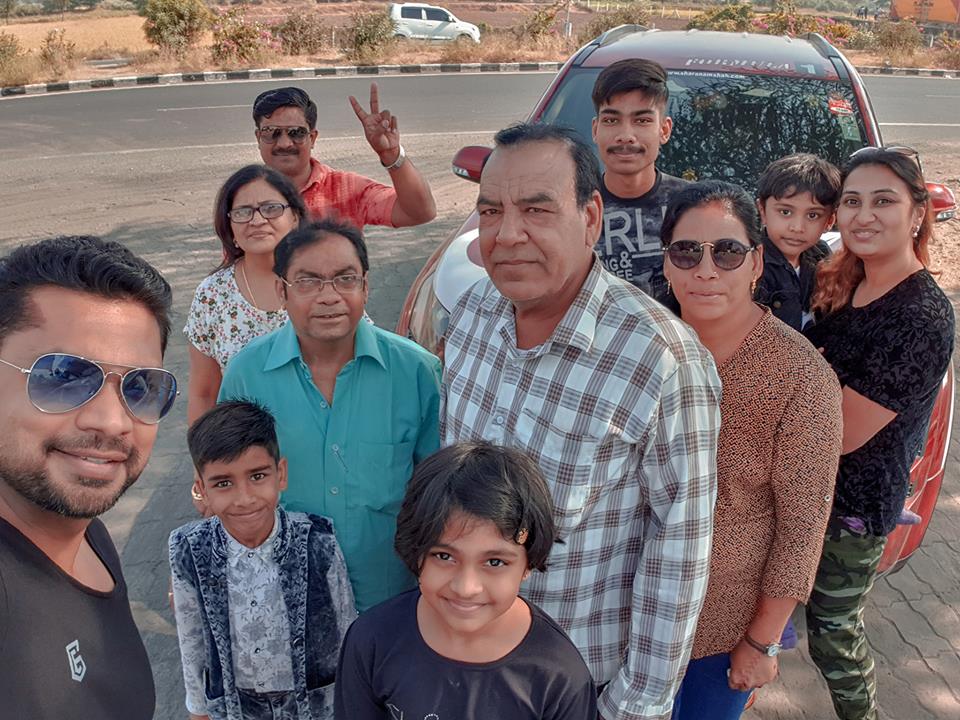 We preferred to do a continuous straight drive with very few stops in between for photography, thus reaching our destination for the day well in time.
What really worked well was carrying home made food which included theplas, mohanthals, sukhdis, and readymade coffee mugs (with hot water in a thermos flask) that kept us very light and yet was a filling diet. We realized it is important to eat healthy, less oily and wholesome food while travelling while making sure that we eat just the right amounts, not less, not more. Also taking too many halts in between tends to make one feel tired, so it is good to do a longer stretch during the day, reaching our destination by evening so that there is enough time for rest and relaxation.
So we reached our first planned destination – Udaipur.
The third car – Hyundia Accent Diesel – a couple and good friends, joined us directly at Udaipur.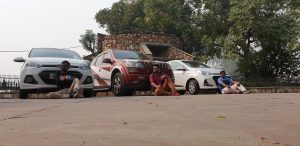 We checked in at The Krishnalila Regency Hotel in Udaipur which is a lovely hotel, very conveniently located. The hotel had good facilities and well decked rooms, a warm and friendly decor and great hospitality. After a little stroll at night, we went off to rest. It was an early to bed and early to rise policy for us. We woke up next morning, feeling fresh and after a quick shower, left Udaipur at 5 a.m. for Delhi.
OYO Rooms — A great stay option
Our stay through out the trip was organized by Oyo rooms, who hosted us as guests. The rooms we choose were Deluxe ones and well equipped with all facilities including free wifi. Oyo also did a good job of organizing rooms for us at a very short notice of just couple of hours without any major hiccups. The rates of the rooms are very nominal, when booked via Oyo app and the services are totally worth the cost. So if you plan to go on a road trip like we did, then Oyo is a good option to book your rooms.
Day 2: Udaipur – Ajmer – Jaipur – Delhi (662 kms)
Day 2, was equally comfortable and smooth. We started at 5 am sharp. Most of the roads are good but we did feel that the toll charges at relatively short intervals, which caused frequent stops. Except for a few slightly rough stretches, it was a smooth drive to Delhi via Jaipur.
As per our itinerary, we had plans to visit Ajmer, which we did.
That's Jaipur Ajmer Expressway a 90 km long access controlled toll expressway connecting Jaipur, the capital of the Indian state of Rajasthan. Awesome roads with plenty of dhabas to stop by.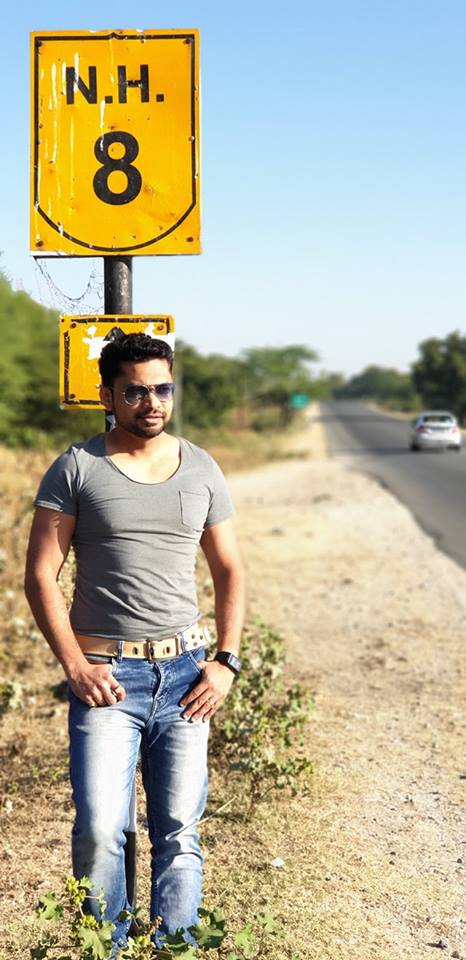 That's battery operated rickshaw also called E rickshaw.
E rickshaws are one of the most integral and crucial part of public transport in Ajmer. These Rickshaws are battery operated so people often call them Battery Rickshaw or Electric Rickshaw.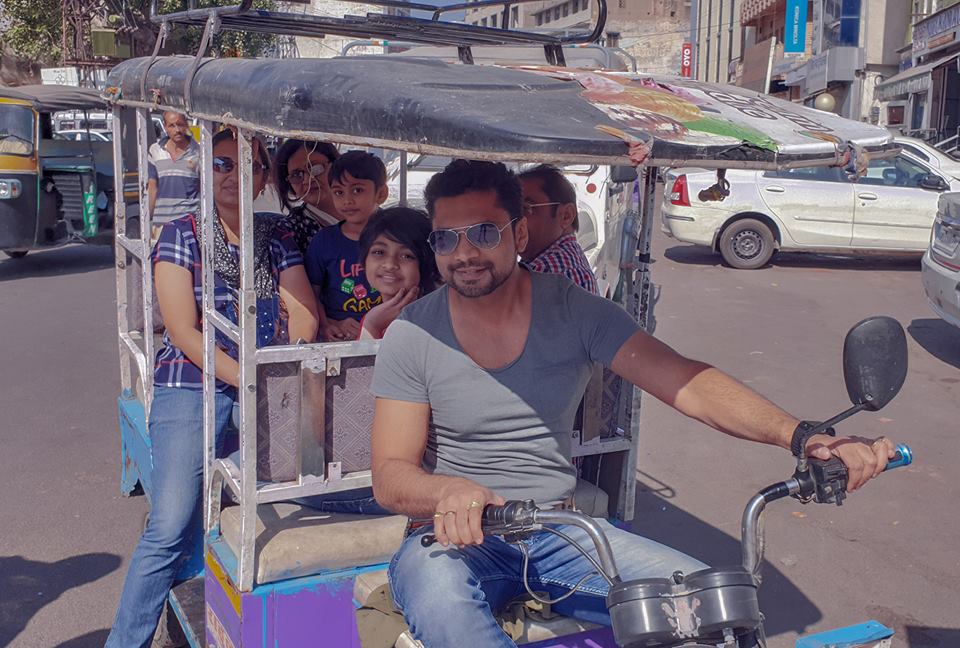 Ajmer is famous for the Dargah Sharif of the great Sufi Saint, Khwaja Muinuddin Chishti, Ajmer is well connected to Jaipur by road and train.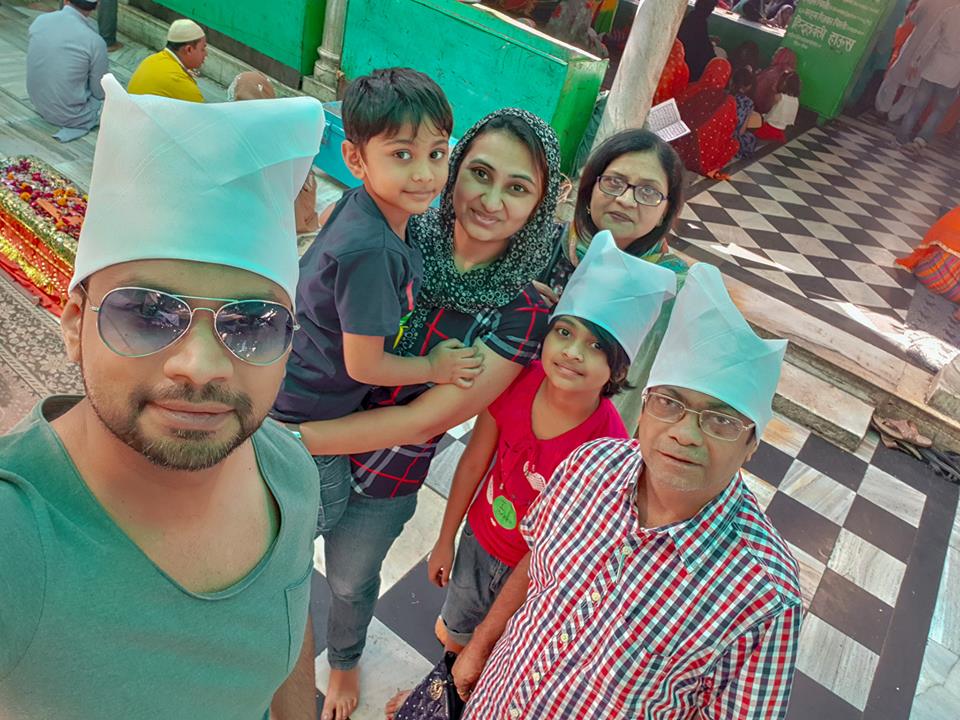 After visiting Ajmer, we started our journey towards Jaipur, and of course we could not miss the authentic and famous dal bhati at Virasat Heritage Restaurant, Jaipur.
Once we reached, Jaipur we did a quick small tour visiting:
Hawa Mahal is a palace in Jaipur, India. It is constructed of red and pink sandstone.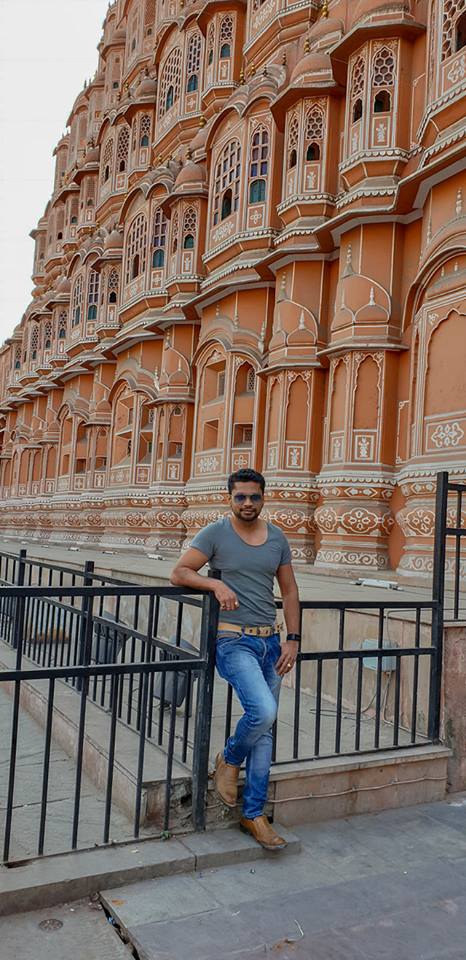 Amer Fort – A fort located in Amer, Rajasthan, India.
Pink City Market, near Hawa Mahal – Somehow managed to park the cars and do some really quick authentic Jaipuri shopping.
Now that was enough for the day, and we now decided to complete the drive to Delhi. It was getting dark, we took a quick chai break.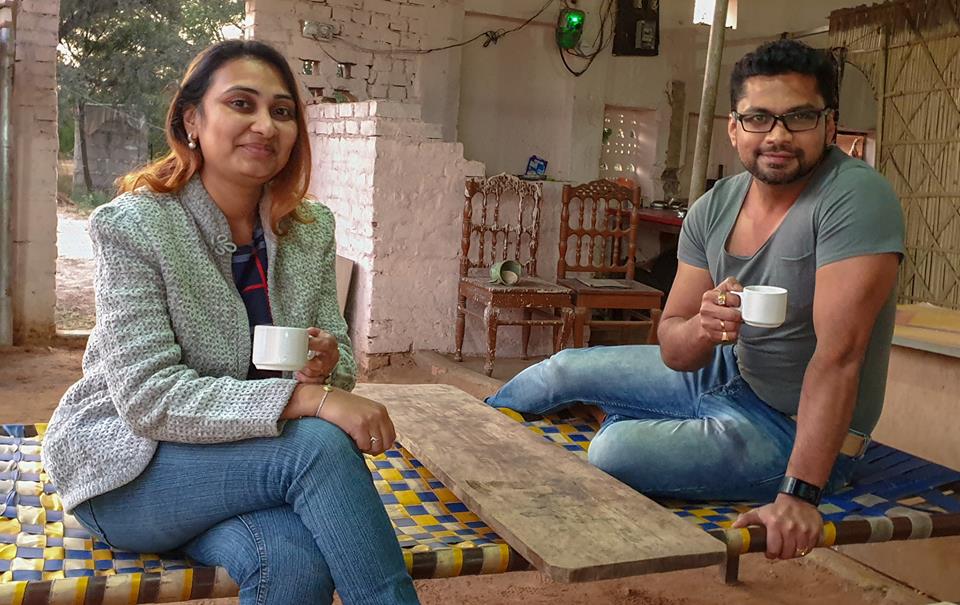 Luckily we found a water pipe. While others were having tea, I quickly washed my car, it was super dirty with two days highway drive. Trust me, this is super fun.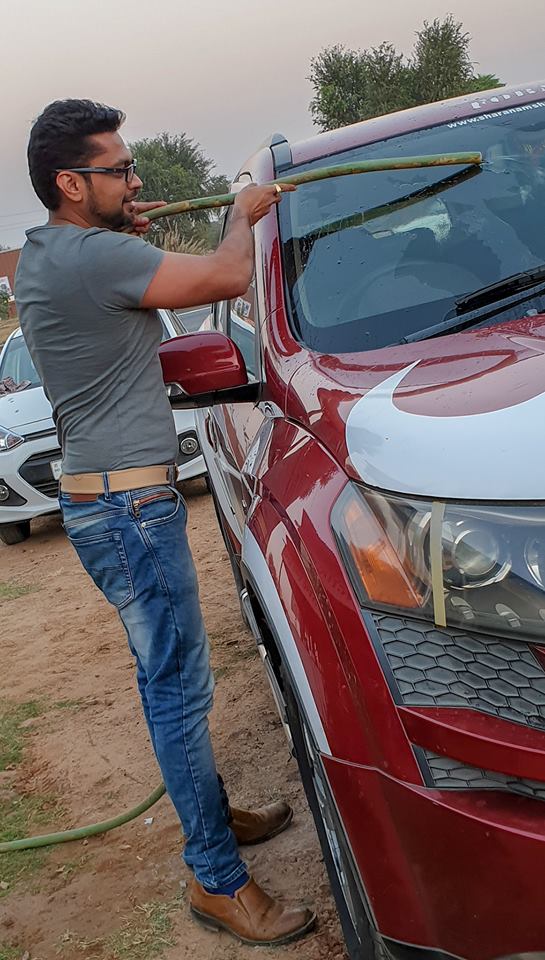 And finally, moving towards Delhi…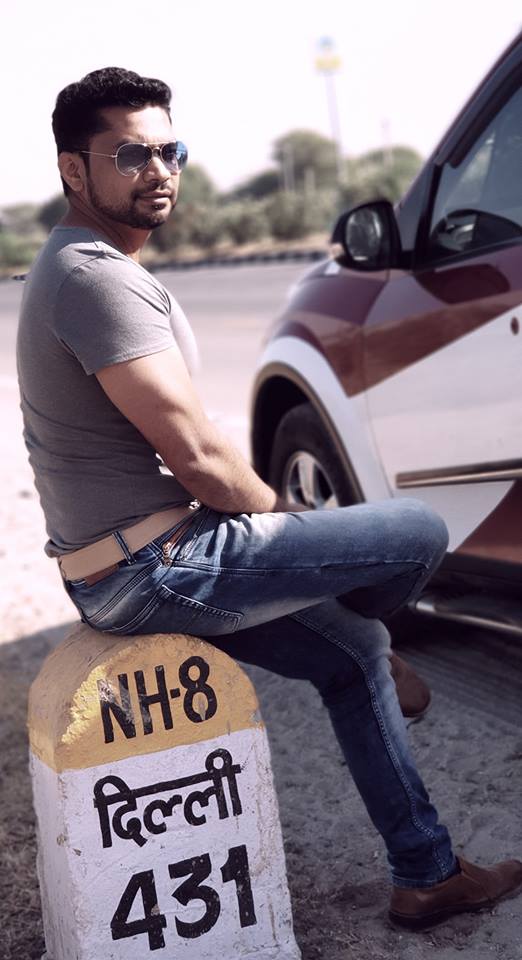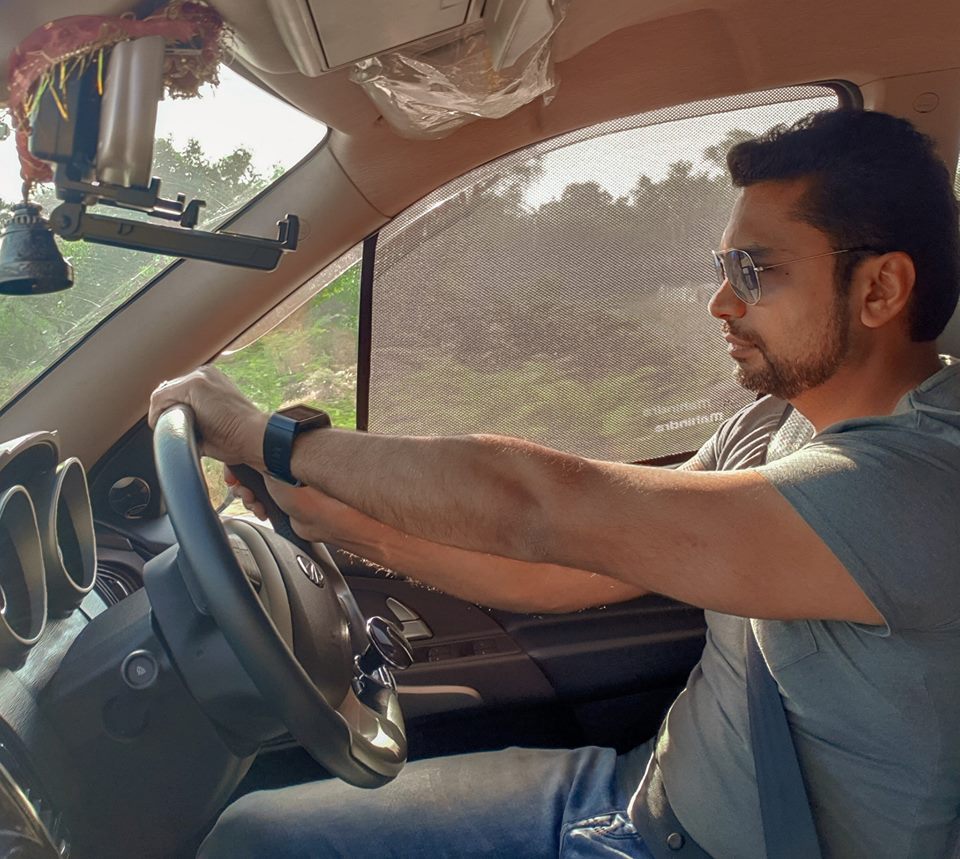 That completes our Day 2, we reached Delhi at 8:30pm. We checked in at Hotel Tryfenna. This was very close to Lajpatnagar, a good residential place to stay. We chose this area, so that we could go shopping anytime, which is super close to this hotel 😉
The total distance to Delhi is 1450 km approx. If we assume average seed of 80 km/h…which I hope is a reasonable speed to achieve, then you can cover this distance in 2 days with a drive of 12 to 14 hours in a day including your lunch breakfast, tea break etc. Just to mention I drove my XUV mostly between 100 to 140 km/h.
Day 3: Delhi Tour
After a 2 days super drive, we are now in relaxed mode and all set to explore Delhi.
Started our day only at 9.30 am 😊 This was a much needed sleep, as we still have to survive the 9 days trip.
Delhi is a city where ancient history and Modern India have come together and co-existed for years.
We started the Delhi tour with the Lotus Temple. The Lotus Temple is open to all, regardless of religion or any other qualification.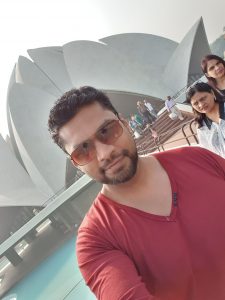 The next place we went to was Qutub Minar. Also spelled as Qutab Minar, or Qutb Minar, is the second tallest minaret in the world made up of bricks. Its design is thought to have been based on the Minaret of Jam, in western Afghanistan.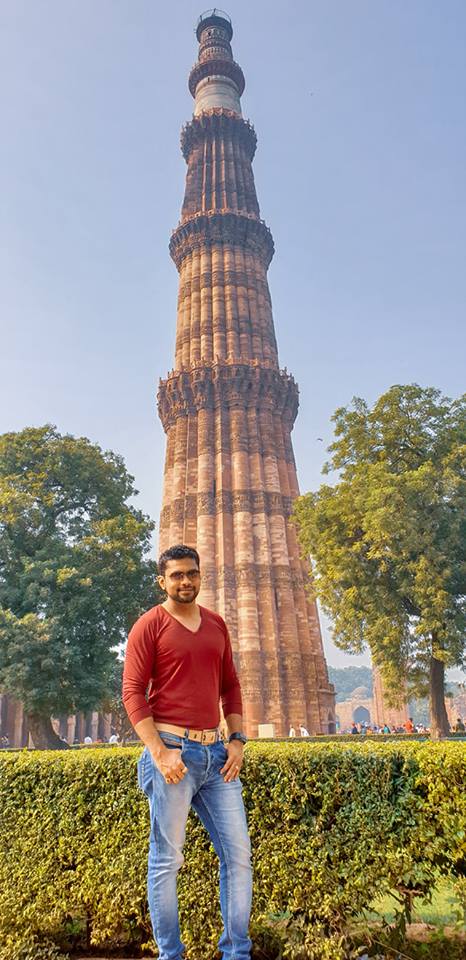 There are plenty of things to do in Delhi to make you want to extend your stay – from exploring the city's tombs and Mughal architecture, to the bungalows of Lutyens, to exploring bazaars, to sipping world class cocktails in trendy bars. And so the next was the iconic Humayan's Tomb in south Delhi.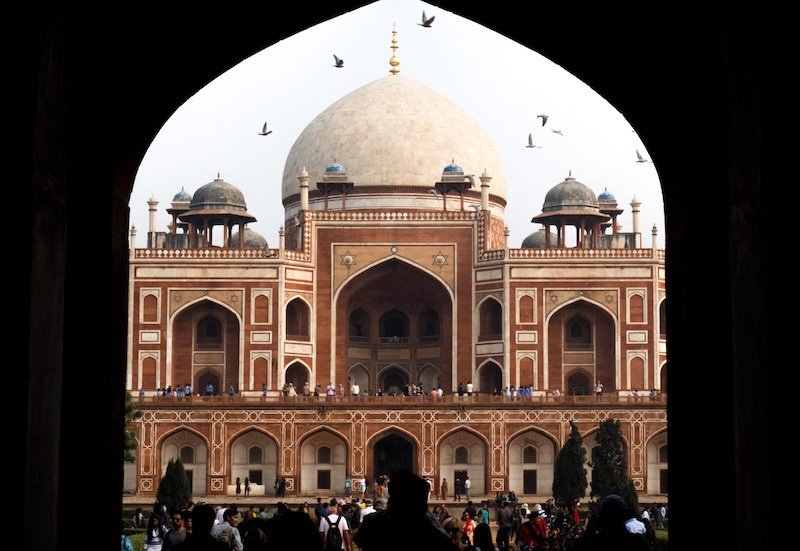 This was made famous to the rest of the country through the movie 2 states, this is a very well preserved monument. Since it's on every tourist's list, make sure you visit it during wee hours of the morning. The gates open at sunrise and the mornings here are surreal. Just walk around the complex amidst complete silence and breathe in the Delhi morning.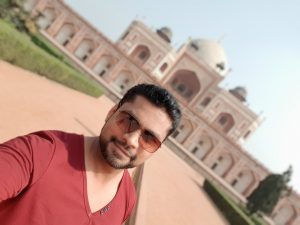 At the centre of New Delhi stands the 42 m high India Gate, an "Arc-de-Triomphe" like archway in the middle of a crossroad.
I am so proud to have visited the India gate in Delhi.
The India Gate भारत द्वार (originally called the All India War Memorial) is war a memorial to 70,000 soldiers of the British Indian Army who died in the period 1914–21 in the First World War.

Another memorial, Amar Jawan Jyoti was added much later, after India got its independence. The eternal flame burns day and night under the arch to remind the nation of soldiers who laid down their lives in the Indo-Pakistan War of December 1971.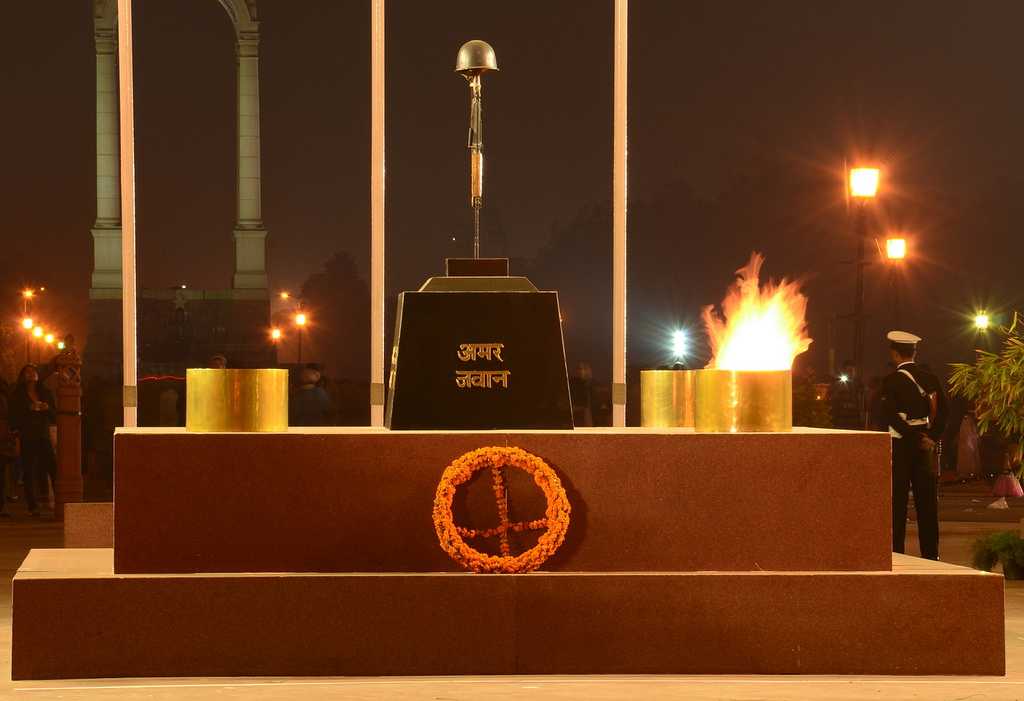 And it is a lovely photospot, we could not stop ourselves from a few clicks: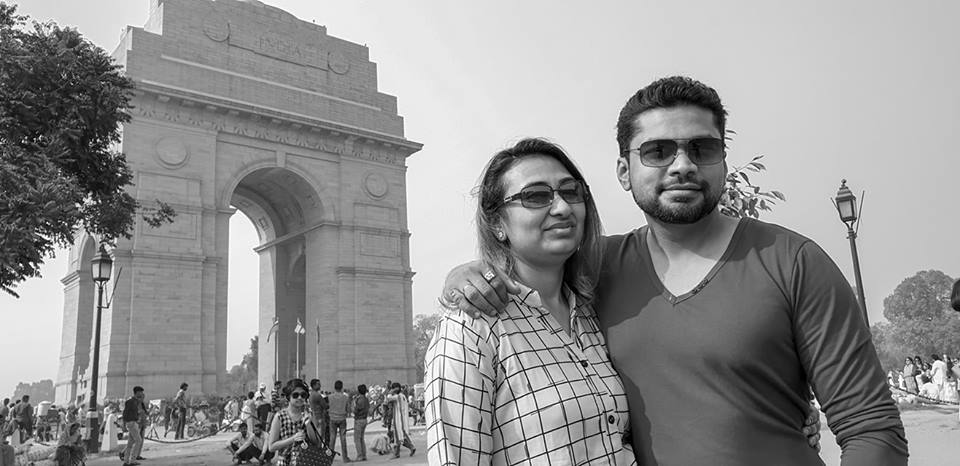 Just next to the India Gate is the Rashtrapati Bhavan. It is Presidential Residence previously "Viceroy's House" is the official home of the president located at the Western end of Rajpath in New Delhi, India.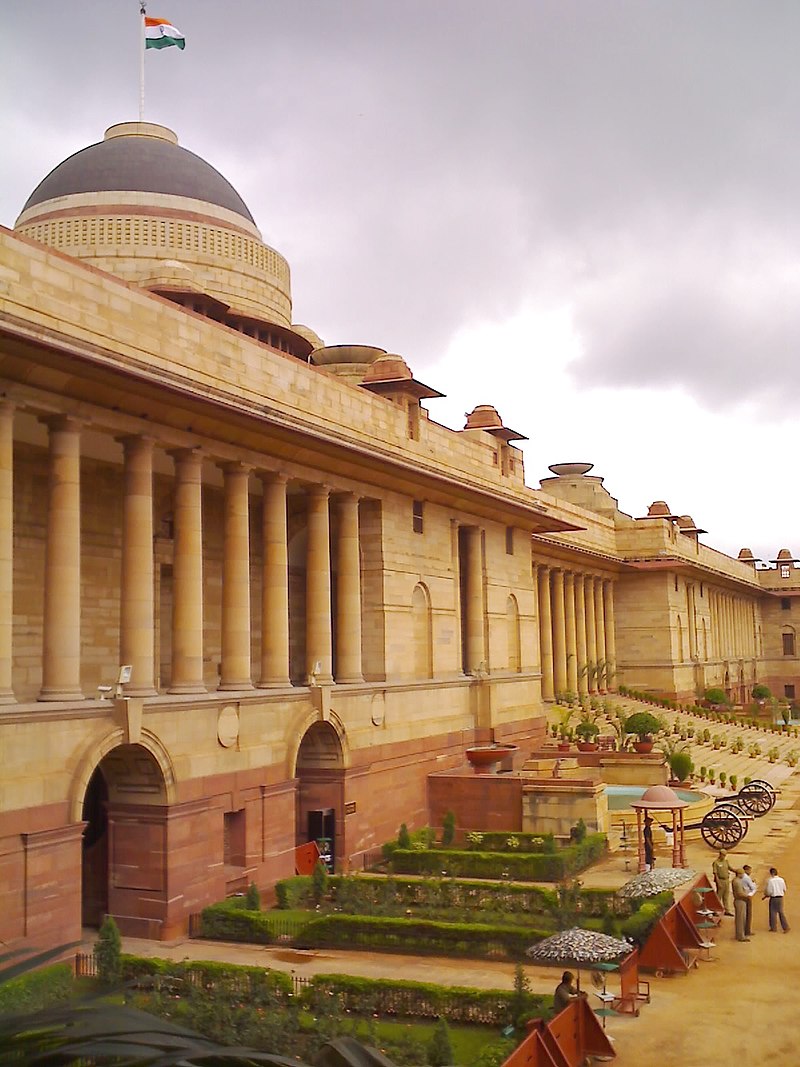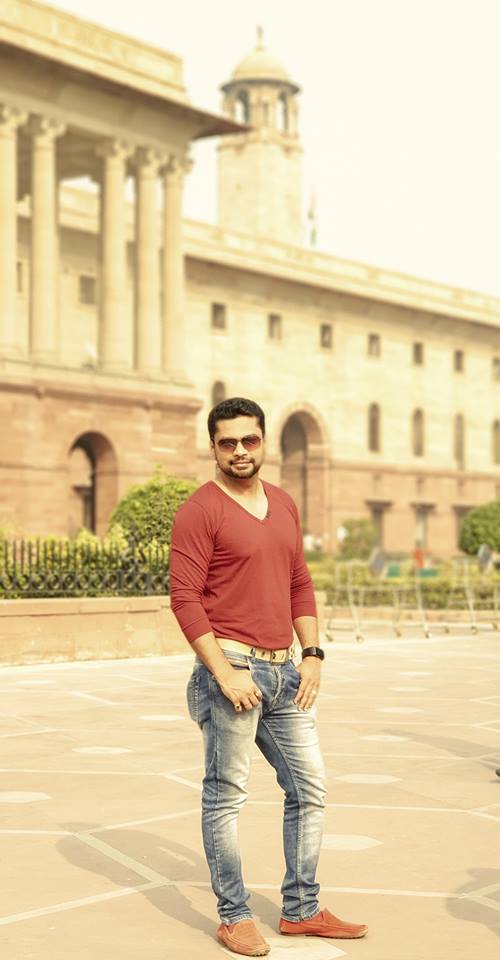 And now some shopping at Chandni Chowk. This is old Delhi and be prepared for a total change of scenes.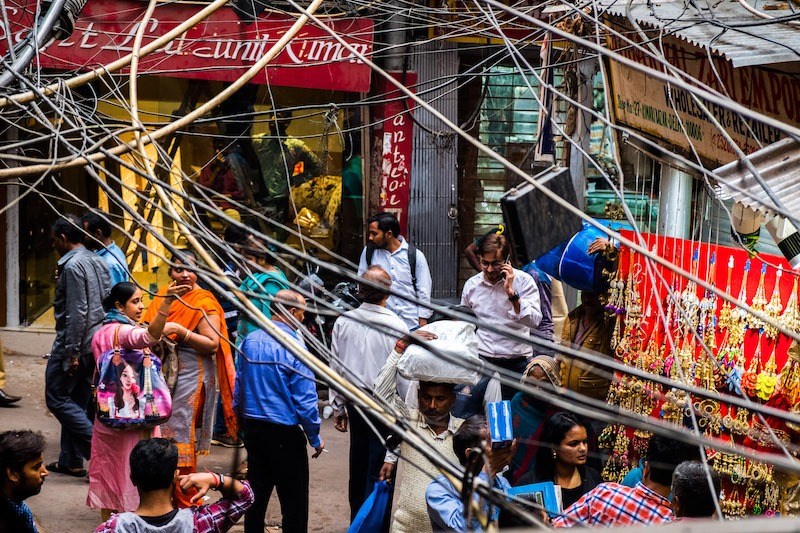 This is like a big old unruly and chaotic village. If you want to shop at the Chandni Chowk Bazaar be prepared to bargain your brains out. The food at Kareem's or paranthe wali gali is a must try. There are very old sweet shops too. Don't leave the place without a visit to the Jama Masjid and the Red Fort.
For short hops (auto)rickshaws / "tuktuks" are useful. Expect to pay 50 Rupees for a short hop, and more for longer rides. I love to open up the Uber app to get an idea of the going rate for an Uber and then use that price to negotiate with the rickshaw guys.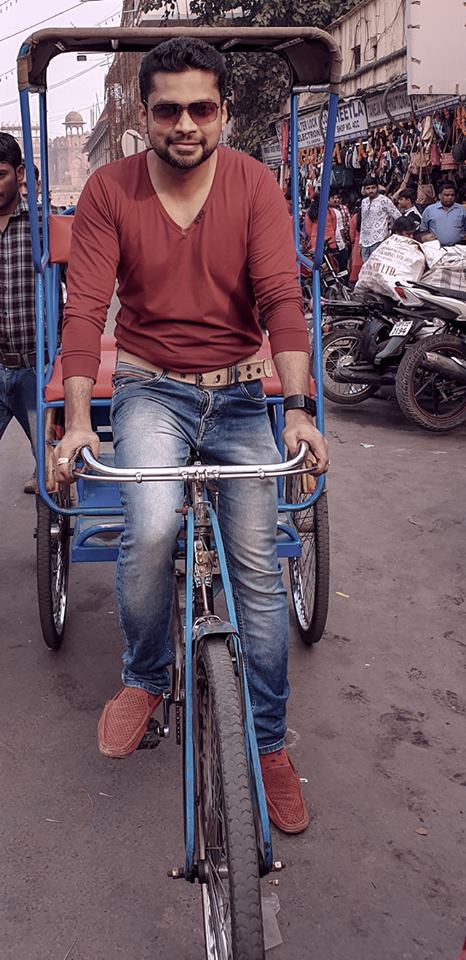 If a rickshaw driver offers you a free ride or offers to take you to a wholesale shop then the trip will certainly involve stop offs at stores that pay commission to the driver. Best avoided, unless you are up for some uncompetitively priced shopping.
We then quickly visited the Red Fort also called Lāl Qila. Red Fort is a historic fort in the city of Delhi in India. It was the main residence of the emperors of the Mughal dynasty for nearly 200 years, until 1856.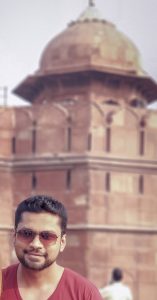 And a quick visit to Akshardham also called Swaminarayan Akshardham complex is a Hindu temple, and a spiritual-cultural campus in Delhi, India. A worth visit, needs a day at least, we could not cover it in detail, due to lack of time.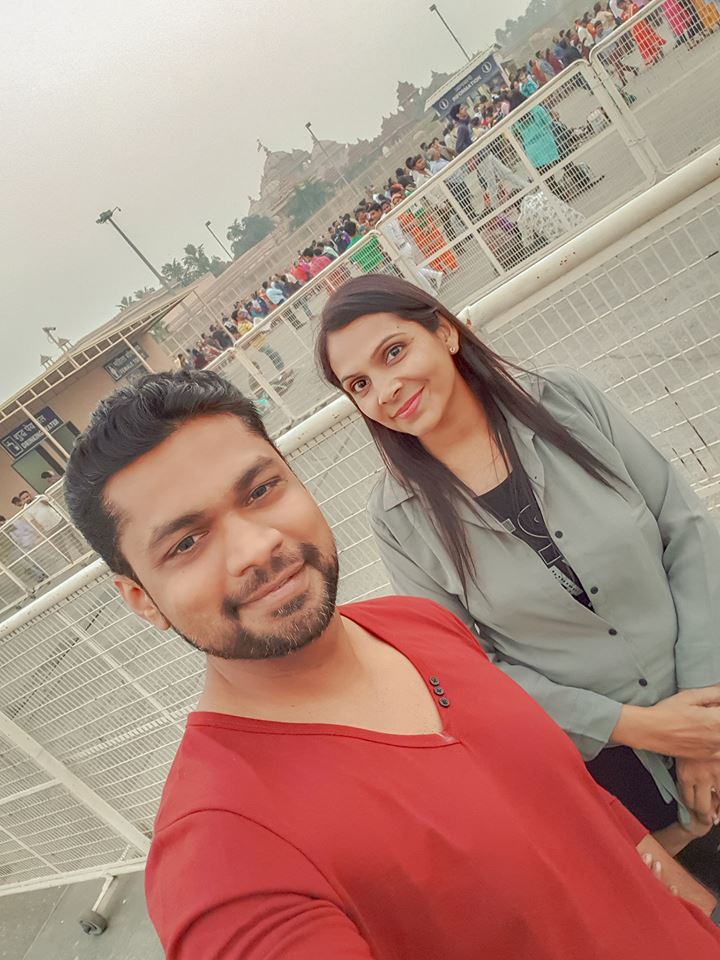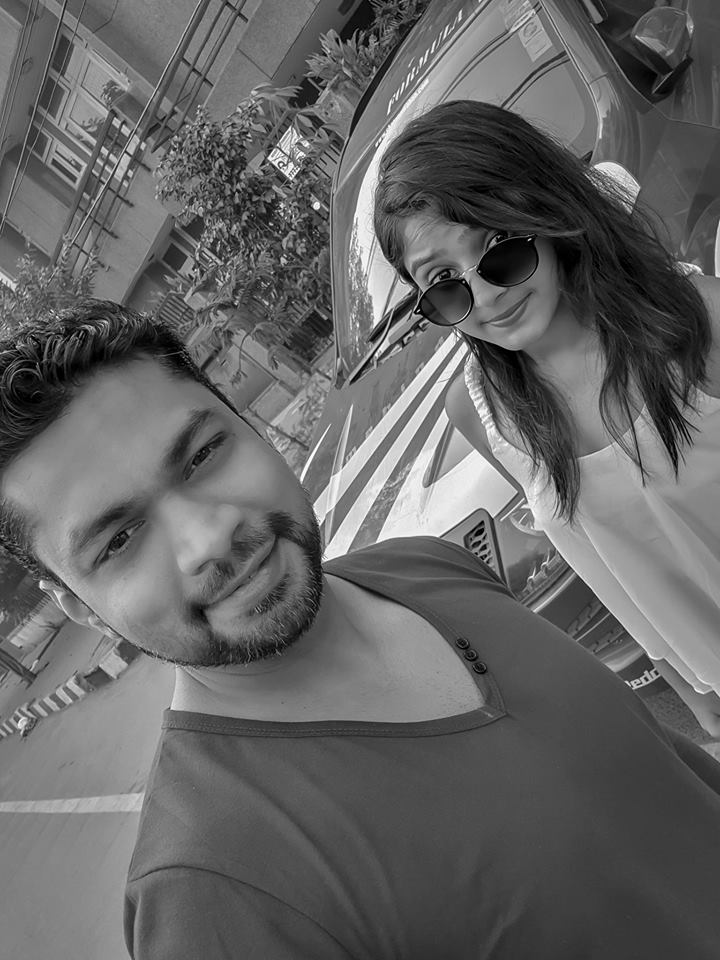 Delhi is one of the best places for experiencing all that India has to offer. For best results, get up early to see Delhi's sites in the magical morning light, complete with plenty of birds. Of recent years the air quality has been awful, so an anti-pollution mask could be a worthwhile investment for while walking around. Last but not least, relax and enjoy the scene.
Day 4: Delhi – Vrindavan – Mathura – Agra via the fastest Yamuna Express way (234 kms)
The next morning we were all set to drive on this amazing express way.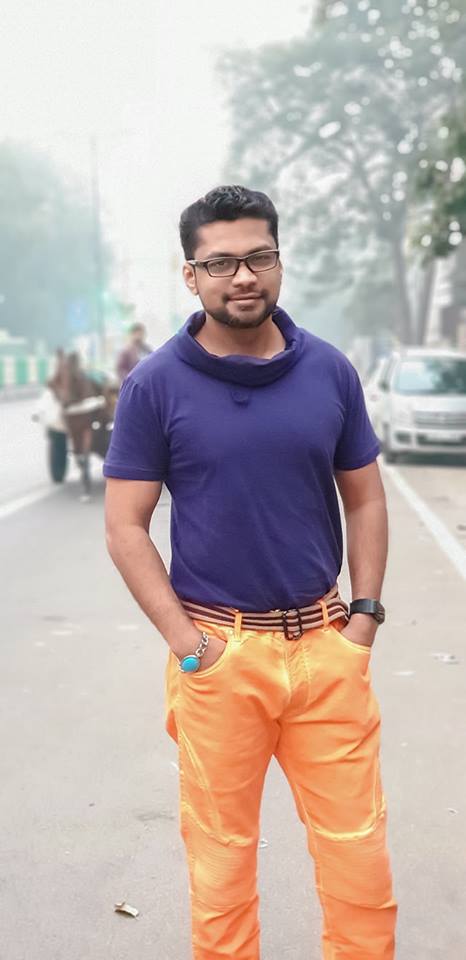 Yamuna Expressway stretching 165 kms. connects international tourist destinations of Delhi and Agra.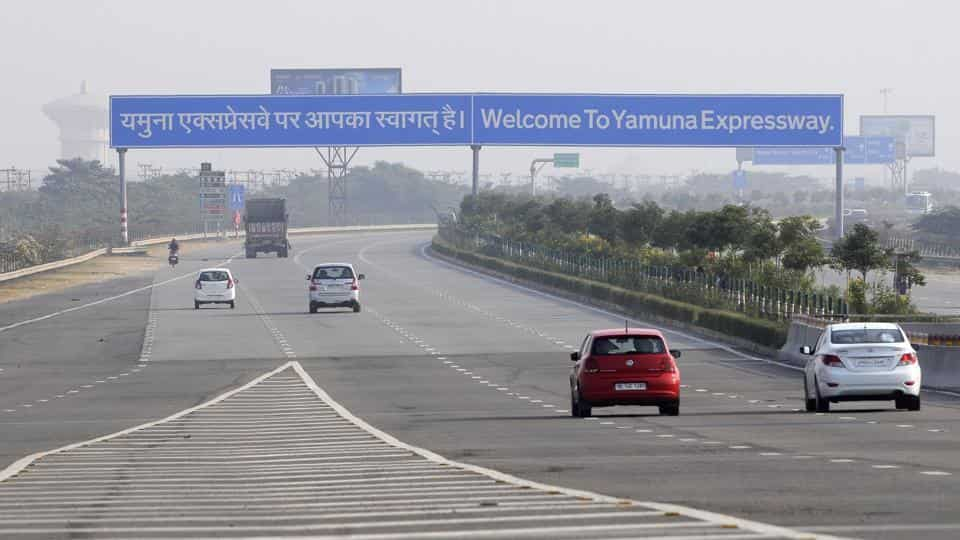 Almost all vehicles were travelling 120+ km/h. I was slightly on a higher side, 175 km/h 😉
Our plan was to drive from Delhi to Agra, and back again and cover Taj Mahal, Mathura and Vrindavan. On the way up, we stopped frequently to click pictures.
We took a quick Chai break at Great Noida's (Smart City) Food Court.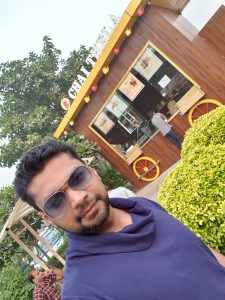 Trying some authentic wear…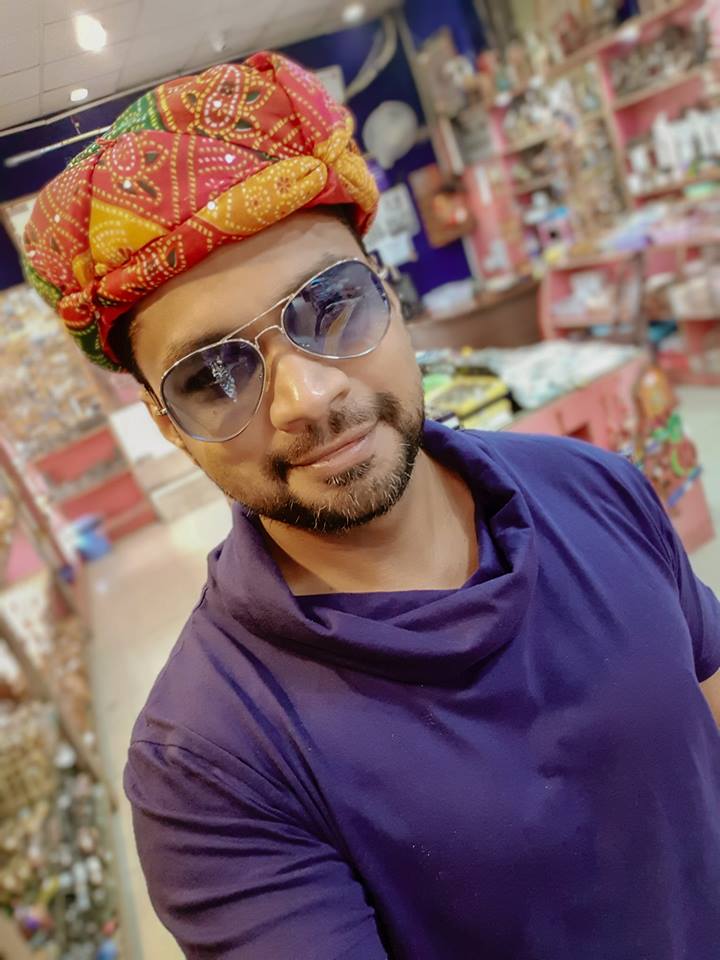 But on the return leg, I got scientific, put the car onto cruise control (at a 160 km/hour), and set out for Delhi a distance of just about 165 kilometres.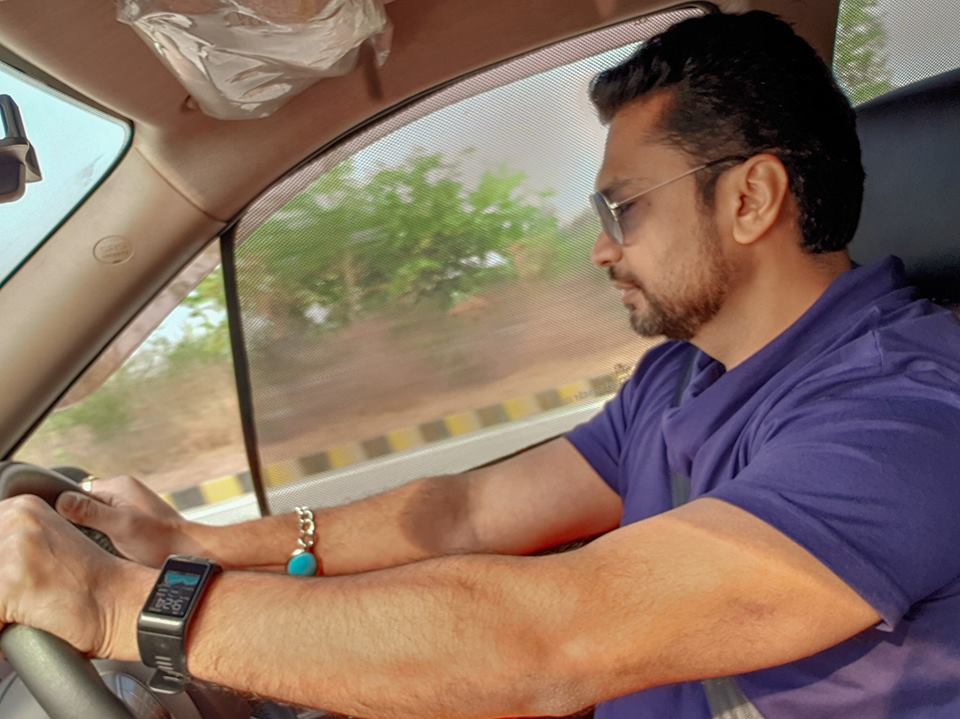 Toll rates were the highest we've paid till date: 495/- one side.
Driving on expressway is a great pleasure!!!
And in sometime we reached TAJ. We parked in the parking area and took a cycle rickshaw to reach the actual venue. They charge 10 rs. per person.
Taj Mahal is true piece of marvelous engineering. Beauty of Taj mahal is stupendous. Seeing is believing, so one should visit Taj.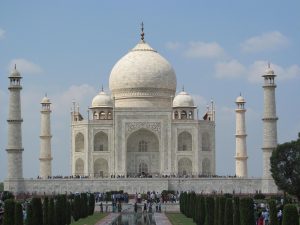 We almost spent 2+ hours. Best part is those professional photographers. We got them click us 😊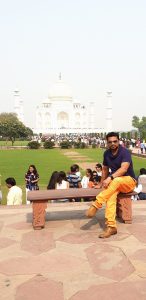 Now am looking for a nice wall frame to hang them.
We were then ready for our next destinations, Vrindavan and Mathura. You get these two exits on the same expressway.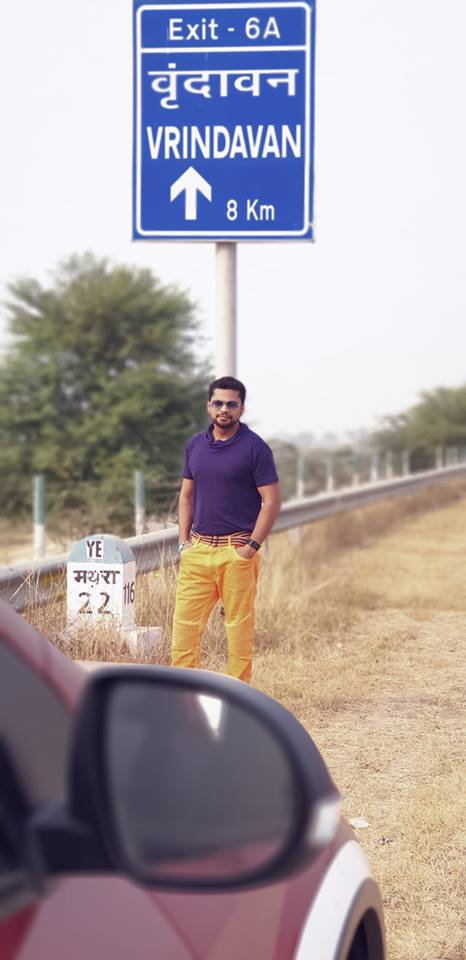 And we reach the beautiful Prem Mandir. We reached a little early as the doors of the Mandir were still closed. The doors opened at around 4.10 pm and we could capture the beautiful Mandir and take blessings.
Prem Mandir is dedicated to Lord Radha Krishna and Sita Ram.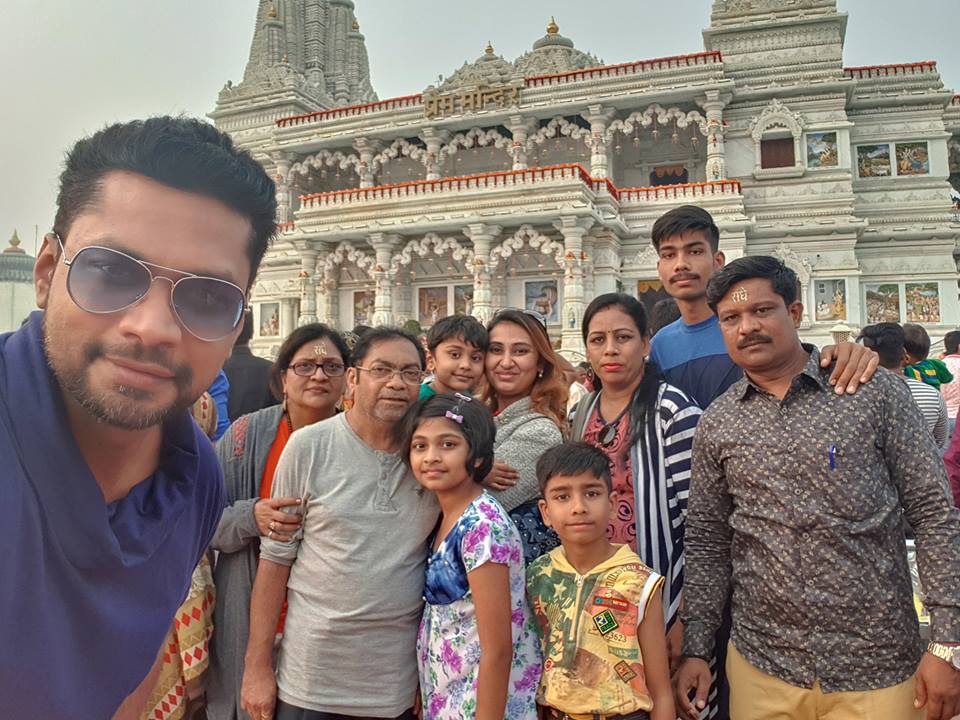 And then we moved to श्री कृष्ण जन्मभूमि वृंदावन मथुरा.
There are multiple temples built around the place where major Hindu deity Krishna is said to have been born. Sri Krishna appeared over 5000 years ago in Mathura as the 8th child of Devaki and Vasudeva. Kansa was the king of Mathura and maternal uncle of lord Krishna .So the place of His birth is known as Sri Krishna JanmaBhoomi. The temples were destroyed multiple times throughout history, latest by Mughal emperor Aurangzeb in 1669 who built a mosque in its place known as Jami Masjid. He used the materials of the temple to construct the mosque.
A point to note is that mobiles / digital watches / cameras / car keys are not allowed inside the vicinity, but they do have lockers where you can deposit those and enter the premises. There are people who will say that they will help you enter the premises through VIP passages and guide you through the main locations of the premises like the main Mandir or the place (jail) where Shri Krishna was born, make sure you bargain with them and pay only after coming out of the premises, so you are not taken for a ride by them. We paid 100 Rs. and that too after coming out of the premises.
And we were done for the day, found a nice dhaba on our way back and had awesome authentic Punjabi food.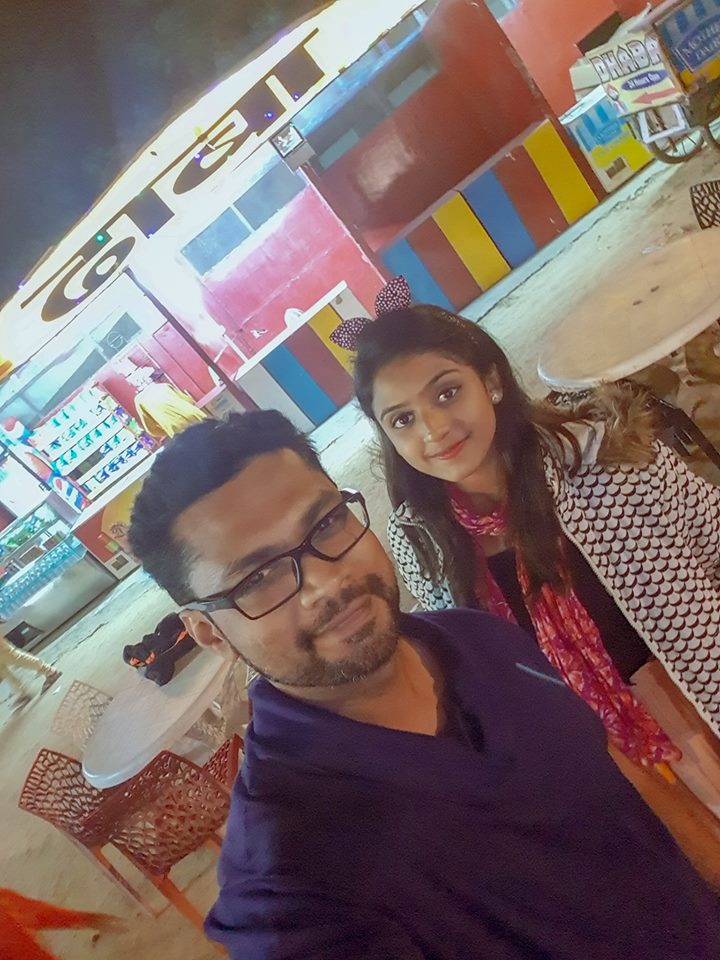 Day 5: Delhi – Amritsar via the Ludhiana route (470 kms)
After a good night's sleep, we are now all set for yet another long drive to Amritsar.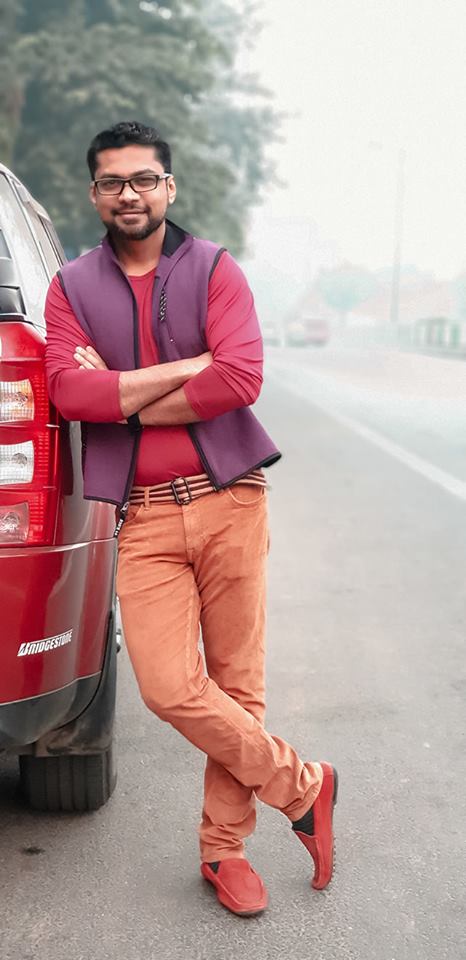 Since we left early around 5am, we didn't have breakfast in the hotel and we chose to have it on our way to Amritsar.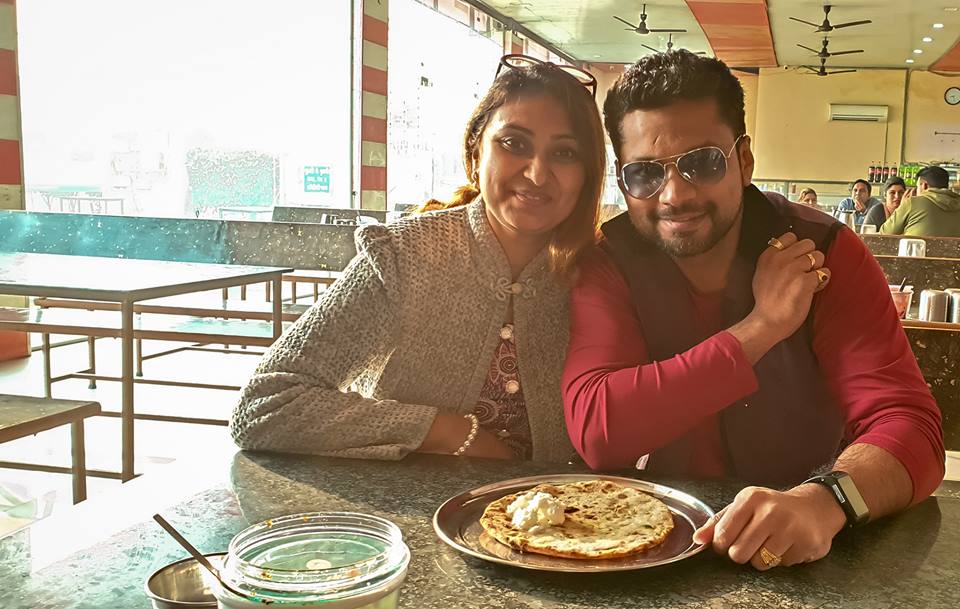 Started with Amritsari food already. See the amount of butter on the Kulcha…
On our way to Amritsar, we chose to take quick halt at Panipat and Kurukshetra.
At Kala Amb War Memorial, Panipat, where the Third Battle of Panipat was fought. There is an interesting story behind the name Kala Amb. Legend and local tradition recount that a black mango tree stood at this spot and it was under this tree that Bhau fought his last action. The black mango tree exists no longer, but it has passed on its name to the park, hence the name: Kala Amb.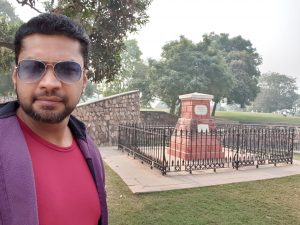 At the Land of Dharamkshetra, Kurukshetra, where the great battle of the Mahabharata was fought and Lord Krishna spoke the Bhagavad-gita. Kurukshetra was formerly known as Brahmakshetra, Brighukshetra, Aryavarta, and Samanta Pancaka. It became known as Kurukshetra because of the work of King Kuru.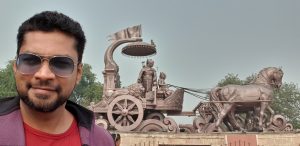 Then we took a halt for lunch and for some photography before starting for our final destination of the day.
The best part of the entire drive was no punctures. But still, I wanted to pose for it 😉 Just in case, it happened, I would have been like this 😊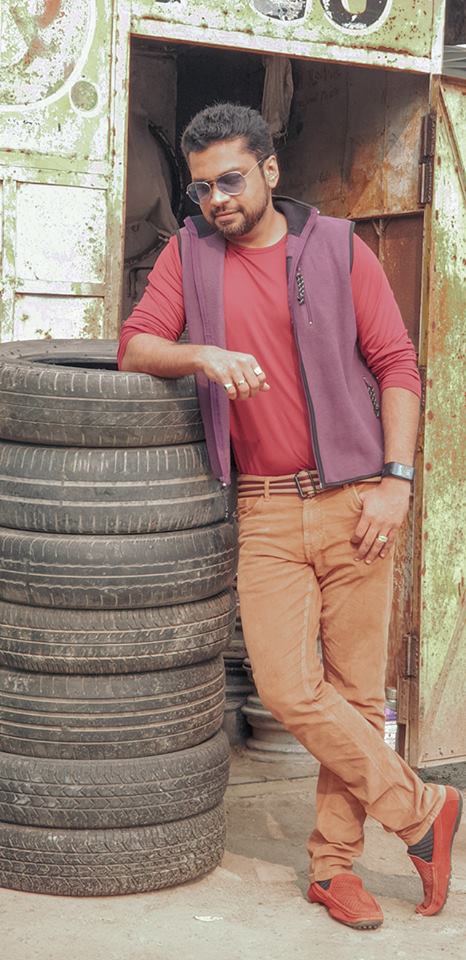 Entered Punjab state at around 4 pm…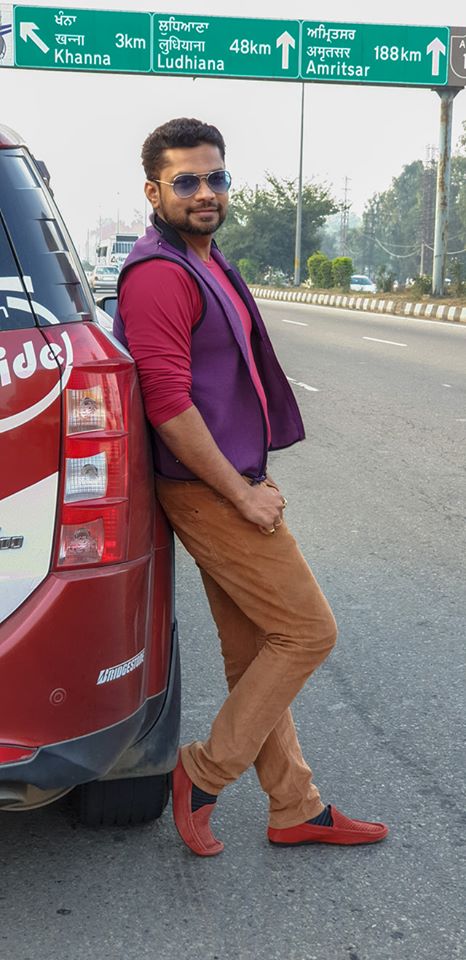 We reached Amritsar at around 8.30 pm. The Gateway of Amritsar is the tallest gateway on NH 1; a 100-foot-high and as much long and wide dome, welcomes visitors to the city of the Golden Temple, one of the country's most visited shrines.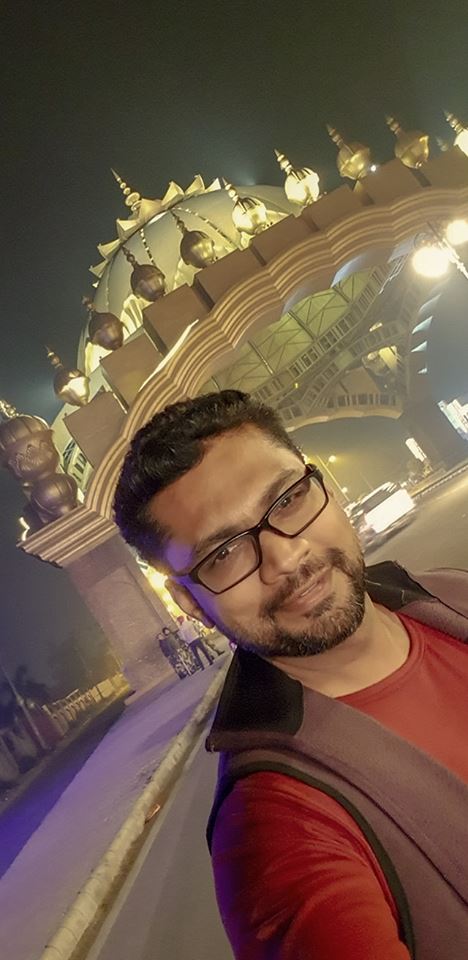 And then we checked in at Hotel Welcome Inn, super tired.. but also super excited for the next day.
Day 6: In and Around Amritsar
After a good night's sleep, we started our day at 8 am.
We started going towards the Golden Temple, and on the way found a lot of beautiful photospots.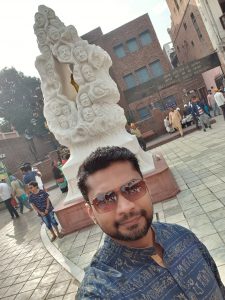 We first visited the Jallianwala Baugh. Jallianwala Bagh is a public garden and houses a memorial of national importance, located in the vicinity of Golden Temple complex, the holiest shrine of Sikhism.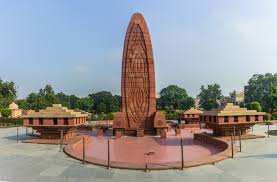 And now the main attraction, the Golden Temple, also known as Sri Harmandir Sahib (Abode of God) or Darbar Sahib (Punjabi pronunciation: [dəɾbɑɾ sɑhɪb] meaning Exalted Holy Court), is a Gurdwara located in the city of Amritsar.
Points to note:
Before entering the Golden Temple, both men and women are required to wear a scarf over their head (don't worry if you forget to bring a scarf as headscarves are sold outside at a very cheap price).
It is a must to remove shoes and wash our feet by walking through pools before entering the temple.
Walk clock-wise around the pool and temple on the wide marble walkway.
Avoid wearing shorts or dresses above the knees. Avoid wearing sleeveless dresses.
After our visit to Golden Temple, we did some shopping in the Amritsar Bazaar Market (Hall Bazaar) located just outside the Golden Temple. You get good quality Juttis, dresses, woollen items and jewelleries (bargaining is a must).
After shopping, we had to refill our empty stomachs and we made our stop at a local eatery shop (near Golden Temple) and had Amritsari kulchas with sweet lassi (a must try).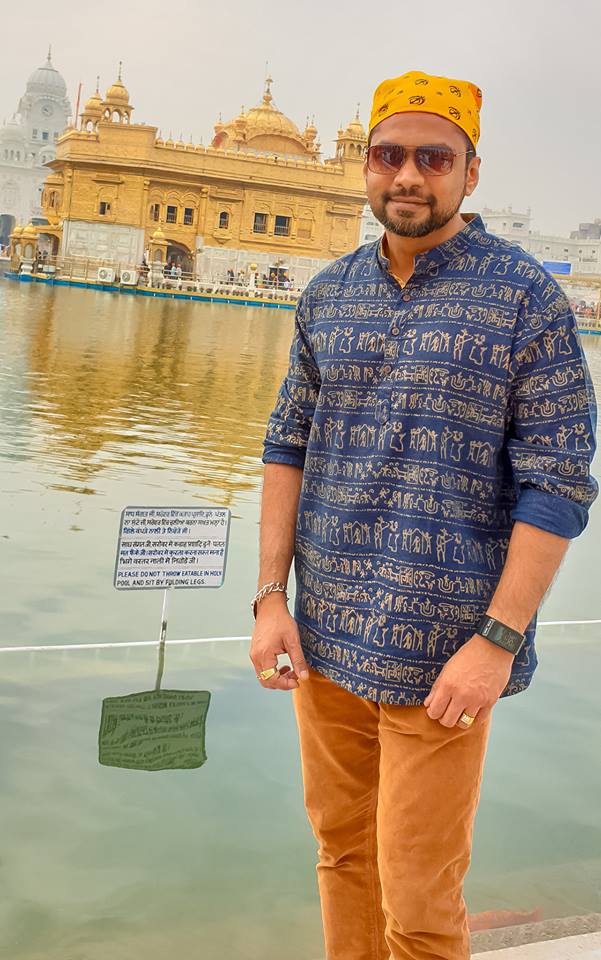 We were then back to our hotel to take some rest and then we started our next drive to the most awaited Wagah Border which is 24 km from Amritsar (it took us 1 hour to reach Wagah border) and also 3 km from the bordering village of Attari.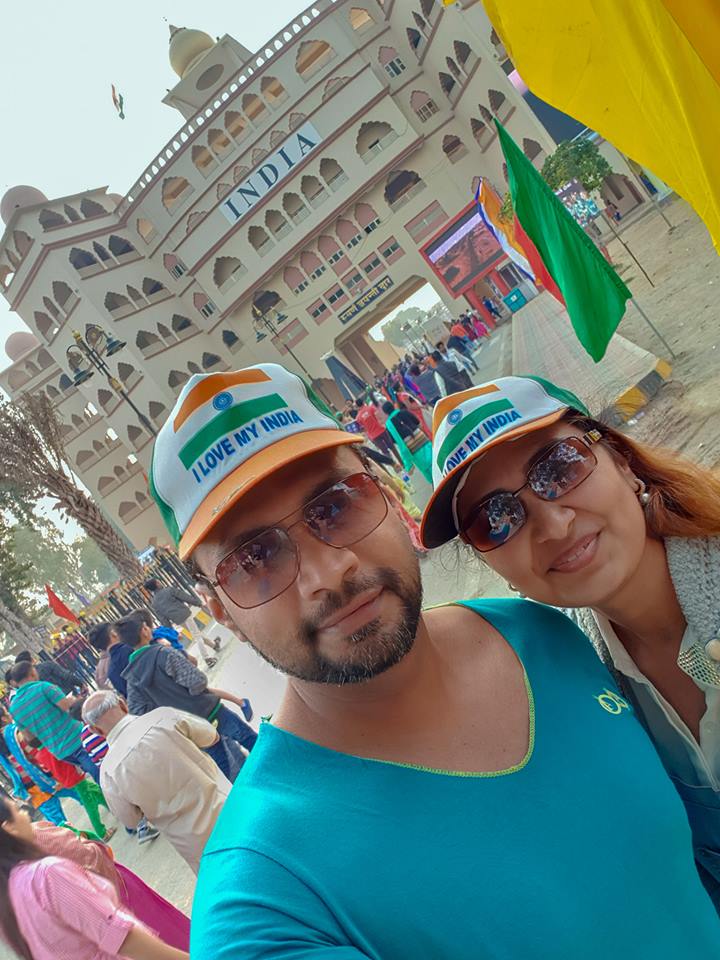 Wagah Border came into being when Radcliffe Line was drawn in 1947 as part of the Partition of India and India's Independence from British rule. This separated India and Pakistan and divided the village of Wagah into eastern (belongs to India) and western (belongs to Pakistan) parts.
A flag retreat ceremony happens here everyday throughout the year at sunset. For the ceremony, you have to arrive well before sunset to get a proper seat in my open air theater. Once you arrive, you can sense an aura of celebration with patriotic songs played before the actual ceremony begins. Women are given flags in their hands to march on the road towards the border gates. The procession is marked with loud shouts of patriotism from both sides. The procession happens with clinical military precision and lasts for about 45 minutes. For the flag retreat, the soldiers march towards the gate at the border. Their march is extremely energetic and passionate, with the feet of the marching soldiers rising almost to their foreheads. As the soldiers of both sides reach the gate, it is flung open. The flags of both countries, flying high at the same height, have to be lowered with full respect and brought back. The soldiers salute one another and start the flag lowering. The strings with the flags attached are of equal lengths and the lowering of flags is so immaculate that the flags make a symmetrical "X" at the point of crossing. The flags are then carefully folded and the gates are slammed shut. A loud sound of a trumpet announces the end of the ceremony and the soldiers march back with their respective flags.
Points to note:
The starting time of the ceremony changes depending on the time of year. It commences at 4.30 p.m. in winter and 5.30 p.m. in summer. Arrive at least an hour earlier to proceed through security check and get a good seat.
There's a VIP seating area closest to the gates. In order to get a pass, you'll need to know someone in the Indian army, Border Security Force (BSF), customs department, or someone connected to the Indian government at a high level. Reservations need to be made a couple of days in advance of the ceremony at the BSF station on the Amritsar Bypass Road.
Cellphone signals are blocked in the area to avoid any untoward activities. Be prepared to deal with the lack of communications.
Leave your bags at your hotel, as they're not allowed in the area. It's okay to bring a camera inside but not a camera bag.
Pickpockets operate around the Wagah Border, so take extra care with your belongings. In case of theft, report it to the police station at the border.
There are a few eateries close by where you can get snacks of acceptable but not great quality.
About 1,000 people leave the area at the same time to head back to Amritsar after the flag ceremony has finished. Be prepared to face traffic jams and delays as you would at any heavily attended event.
After the ceremony ended, we started our journey back to hotel room and took us approximate 1 hr 45 minutes to reach due to 1000s of people leaving the ceremony at the same time. That ends our Day 6 with a smile on our face.
Day 7: Amritsar to Dalhousie (200 kms)
Next day we loaded our bags in the car for the next milestone that was Dharamshala. We started our journey by 8 am. We reached Pathankot and a call from a friend suggested us to also try and visit Dalhousie (which was not planned in our itinerary). We then did some google and made up the decision to go to Dalhousie and then to Dharamshala.
And I must say, it was a good decision.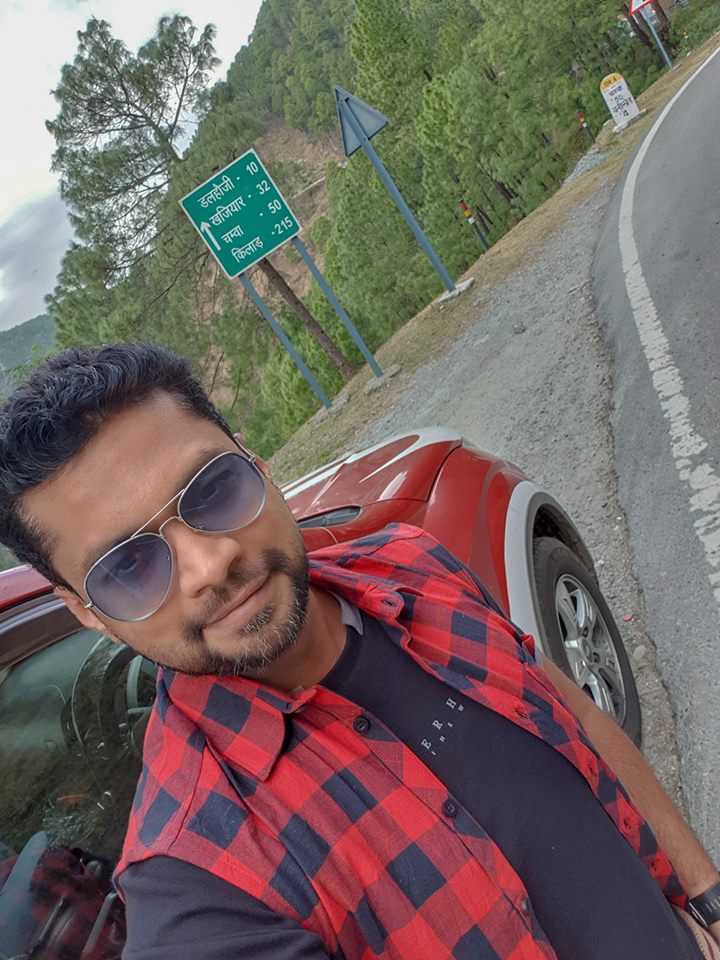 As we were nearing Dalhousie, the temperature started dipping (12O C) and the roads started getting narrower. Because of these conditions we decided to stay over at Dalhousie instead of going to Dharamshala, on the same day. It would have been difficult and risky to have driven back to Dharamshala on the same day. So we booked a hotel and decided to enjoy the chilled weather.
We reached Dalhousie and unloaded our bags at Hotel AS Clark's Inn. Had our lunch in the same hotel and then set out towards Khajjiar (Mini Switzerland), which is 24 km from Dalhousie and takes around 1 hour due to narrow roads.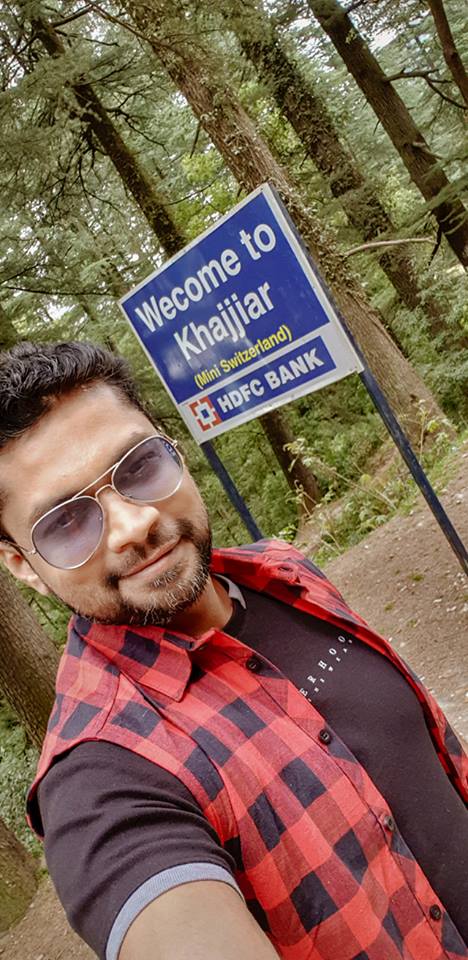 Khajjiaar sits on a small plateau with a small stream-fed lake in the middle that has been covered over with weeds.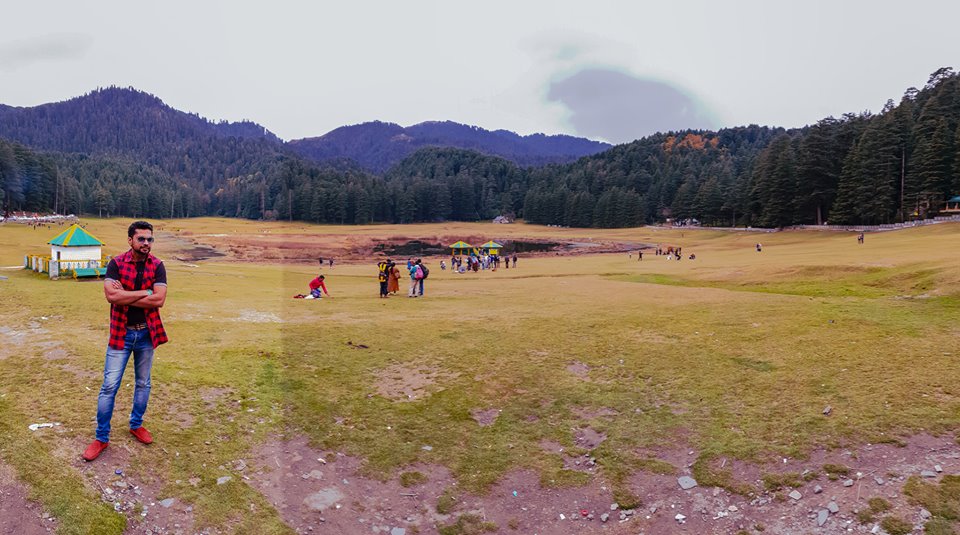 We hired local dress, which cost around 50 Rs. per person. Photographs were taken by the same person who hired us the dresses with no extra cost.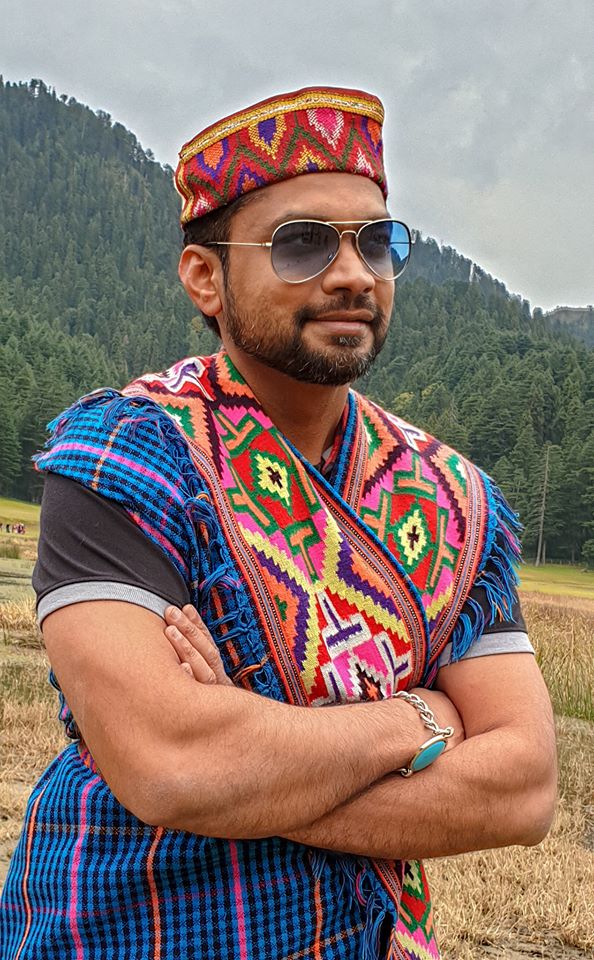 After the photography session we took a much needed chai break and started our journey back to the hotel room at 5.30 pm. Here the sun sets really early like 5.30 pm onwards and the temperature dips more. We experienced 6O C temperature along with continuous heavy showers. We were super lucky to have witnessed this.
That's XUV's infotainment center's screen showing the outside temp.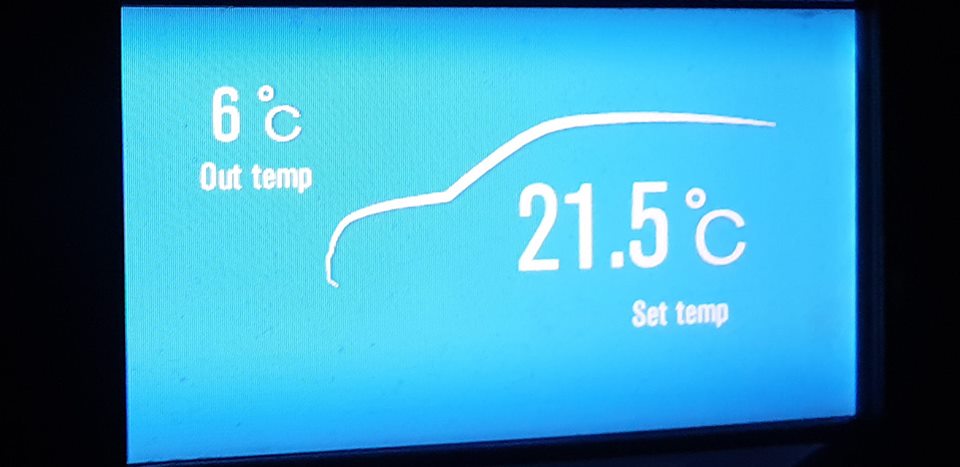 That's XUV's windshield with heavy showers.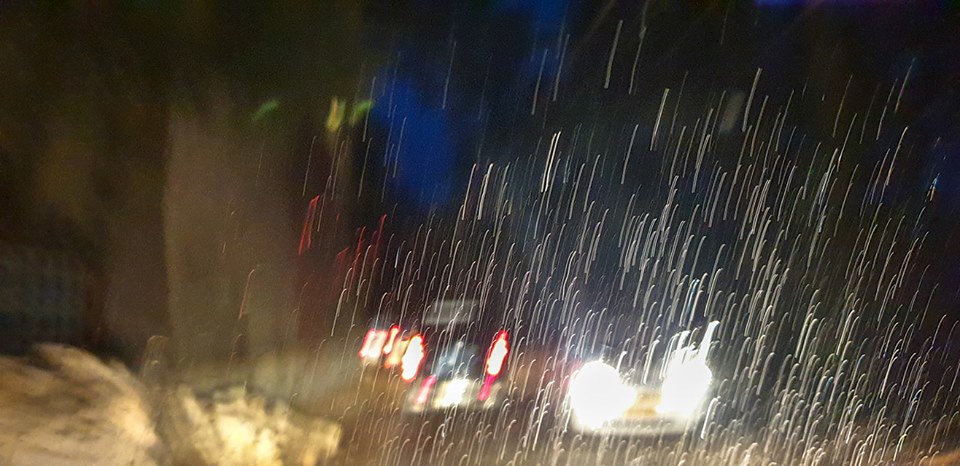 Enroute to hotel room, we took a halt at DPS Dalhousie, where military used transports such as fighter planes, tanks and so on were on display. It was only 6.00 pm, but it looked like late night.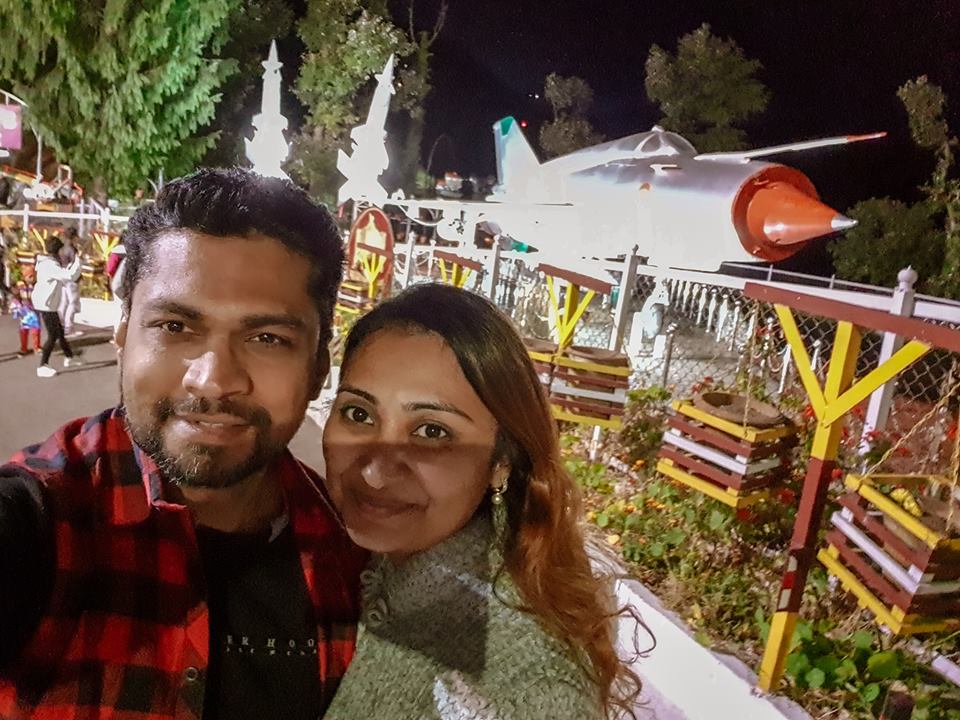 Then we had our dinner in the same hotel where we stayed. Till then the showers had stopped, so we decided to go do some shopping in Dalhousie market and the day ended with great satisfaction of diverting our 1 day to Dalhousie tour experience.
Day 8: Dalhousie – Dharamshala (120 kms)
We started with our next day's driveathon to Dharamshala at 6.30 am without breakfast. We had our breakfast enroute along with some photography sessions.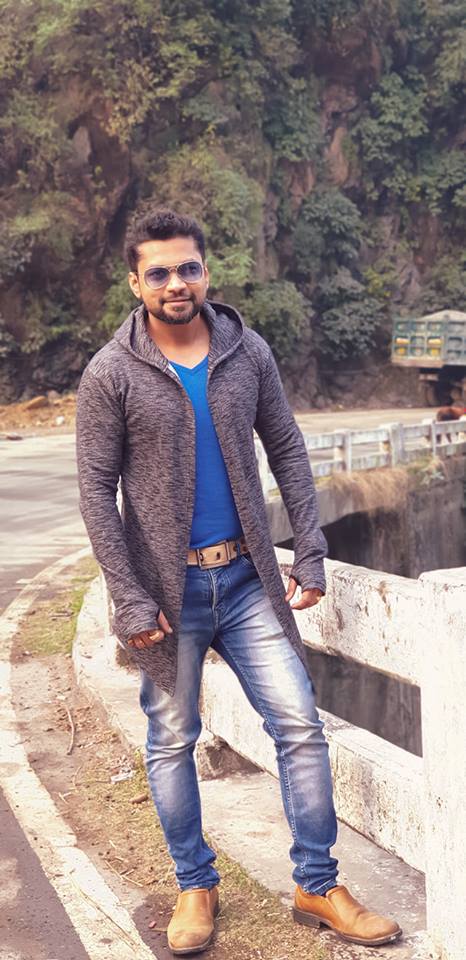 We reached the Dharamshala Pathankot Highway by 9 am.
By 12 noon we actually managed to reach Dharamshala.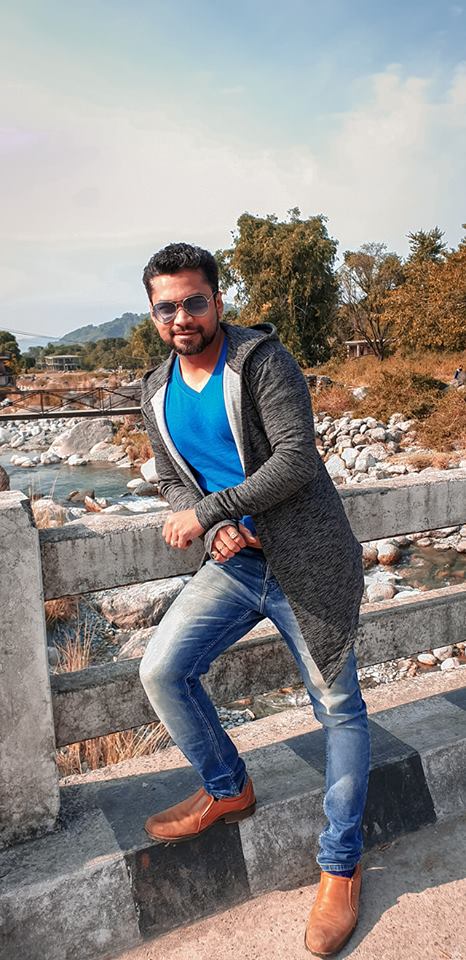 And unloaded our bags at Hotel Red Carpet and had our lunch.
Then we began exploring Dharamshala:
St. John in the Wilderness: is a church dedicated to John the Baptist built in 1852, located near Dharamshala, on the way to McLeodGanj, at Forsyth Gunj.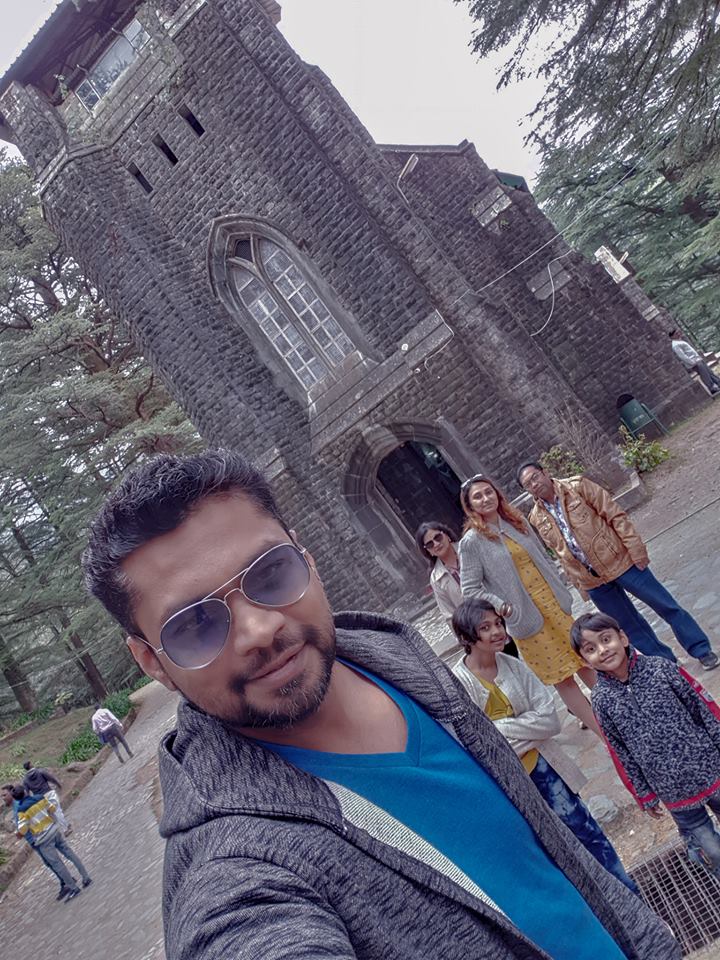 Dal Lake: is quaint, clam and filled with greenish water. The lake is shielded by the rugged mountains and luscious forest of deodar trees. On the bank of the Dal lake, there is famous Shiva temple.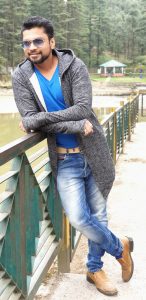 Naddi View Point: Naddi is a village in Himachal Pradesh state. It is located at an altitude of 2000 meters above sea level, in the upper reaches of the Kangra valley.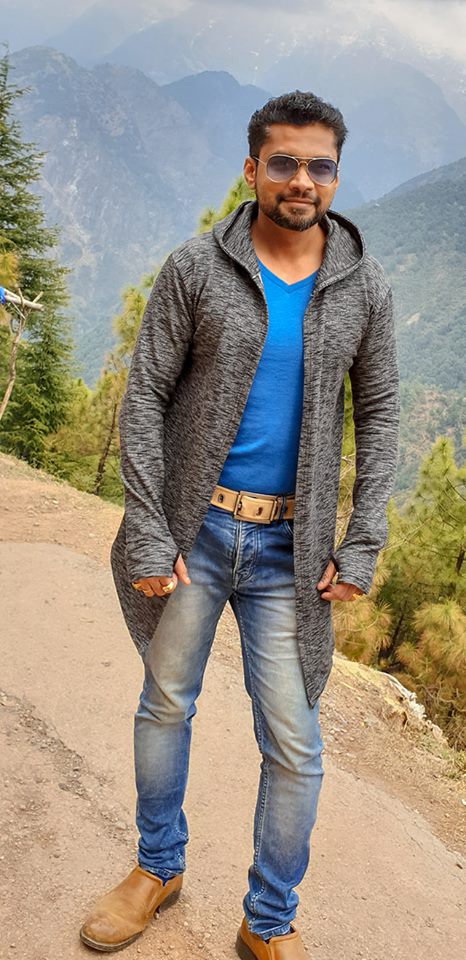 We could see the Himalayans covered with snow with naked eyes for sometime and later became invisible due to dark clouds, rains and fog.
And it was fun eating MAGGI masala in this chilled weather.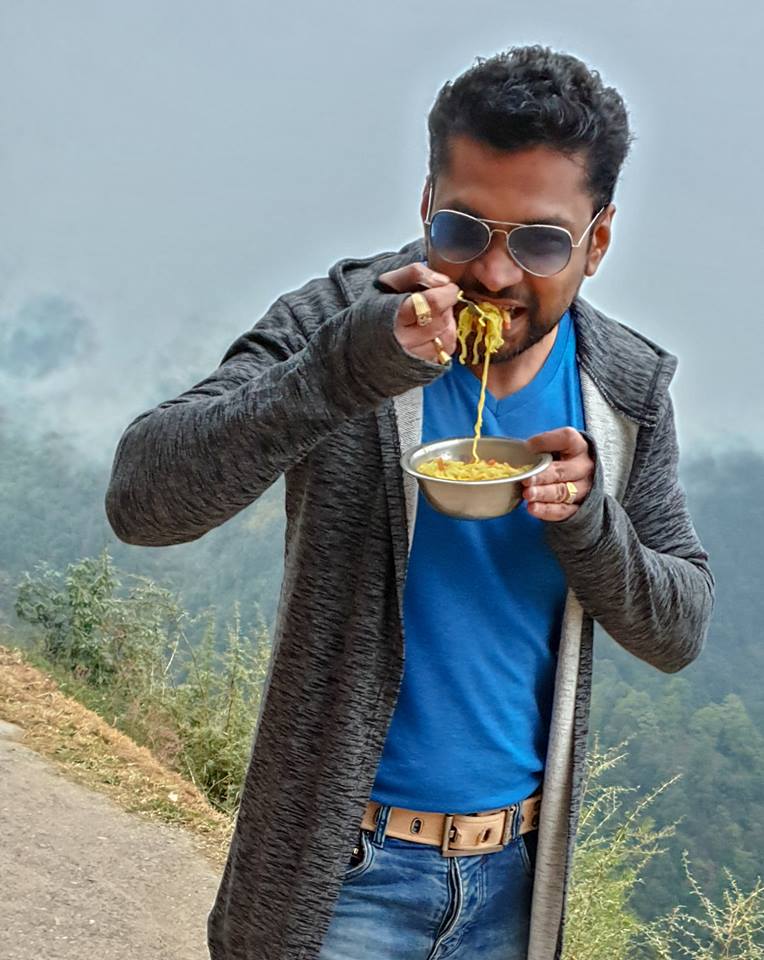 Dalai Lama Temple, Mcleod Ganj: also called as Tsuglakhang Temple. Dalai Lama visits this temple twice or thrice every year to preach and bless. Thus, the temple gets its name as Dalai Lama Temple.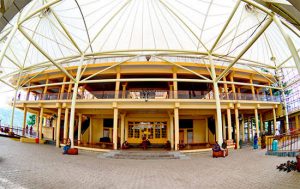 Some points to note:
Mobile phones and cameras are allowed inside the temple, so make sure that you do not disturb the rituals and other pilgrims.
Footwear is not allowed inside the temple.
If you are visiting during Dalai Lama's visit, you ought to buy tickets through online sites for hearing his teachings.
When Dalai Lama Temple is present, you will not be allowed to take any electronic item with you. A booth will be present outside the temple where you need to place all your belongings.
And last but not the least, shopping was mandatory as the market was just near the temple.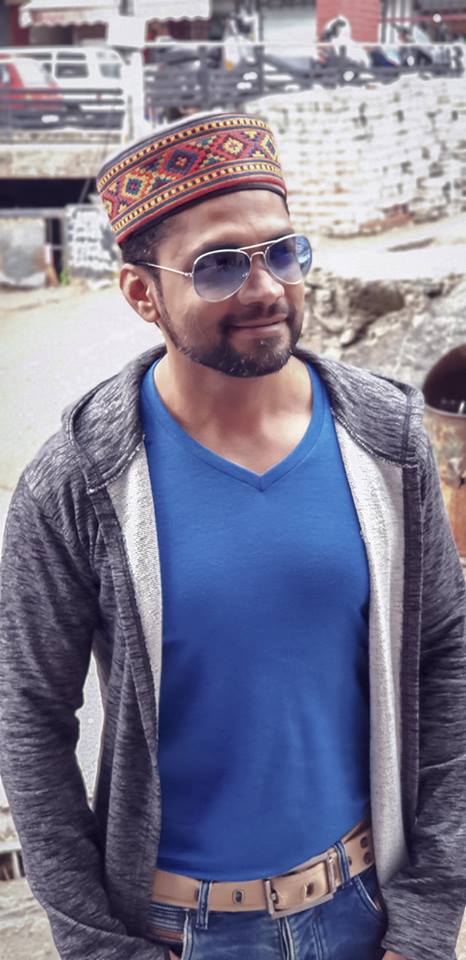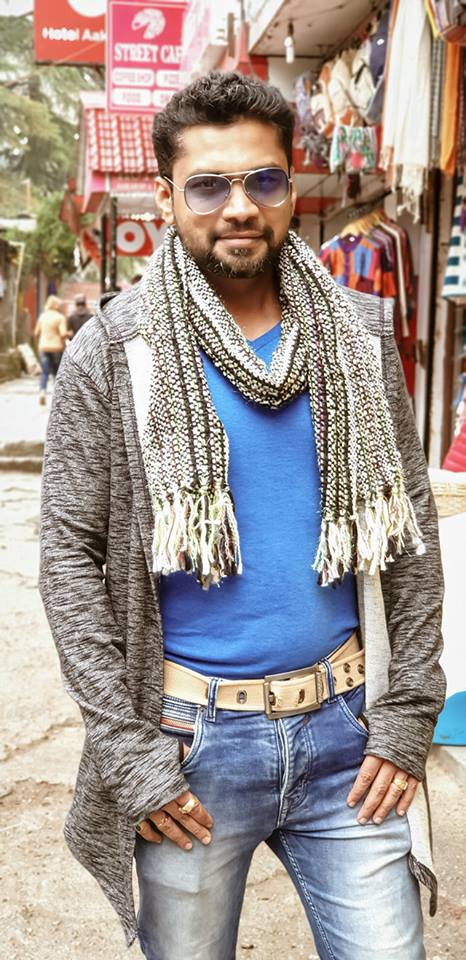 After the exhausting hours of touring Dharamshala and shopping we refreshed our minds and energy with fresh chai and biscuits. We headed back to our hotel rooms. Relaxed for sometime in the room and then gathered at the dinner table for dinner and did some chit chat and rewinding our journey till date. This was our last destination of North India tour.
Day 9: Dharamshala – Delhi via Chandigarh (491 kms)
Heading back to Delhi. Started the journey by 6 am. There a mesmerizing view of sun rise and couldn't resist a photo shoot.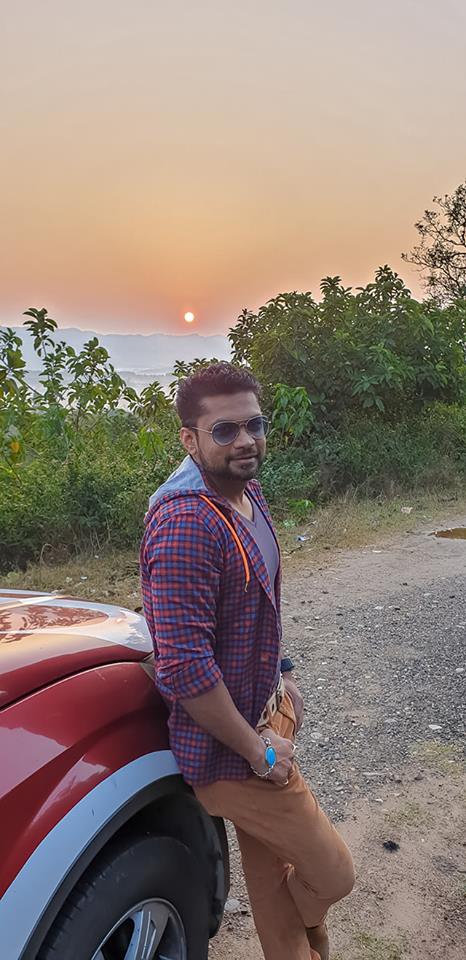 Had a light breakfast at Dera Gopipur (Himachal Pradesh) at around 7.30 am.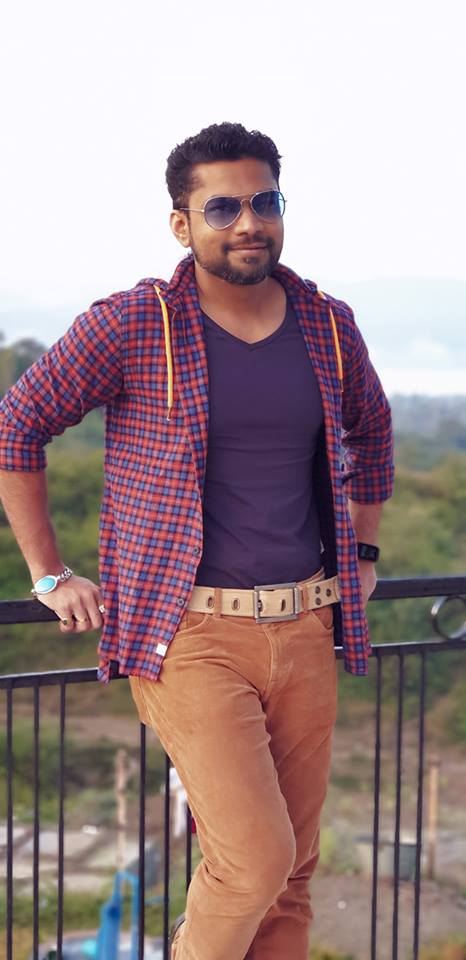 There were car repair shops on the way to Delhi which sold recycled toy cars/trucks made of wood or metal. Toy trucks were huge and heavy but were very cheap.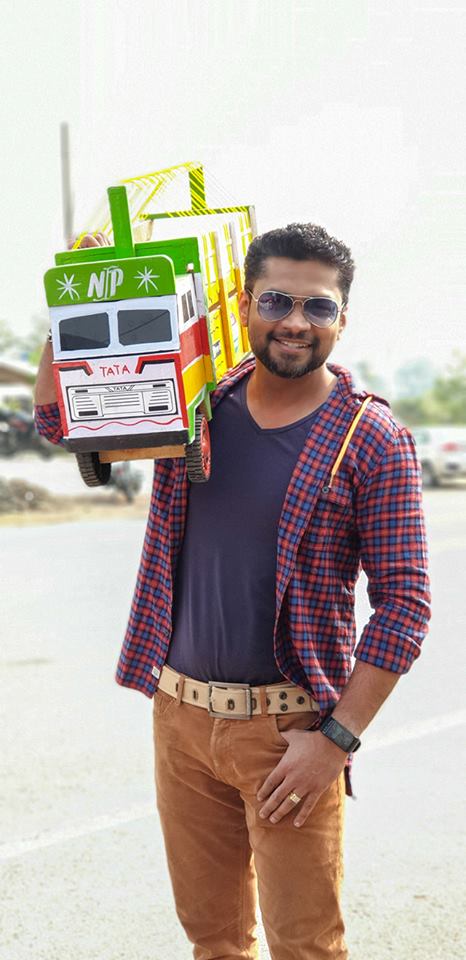 We were on roads driving continuously till Chandigarh, where we halted for lunch break (The Golden Hut) and departed with our fellow companions of the tour.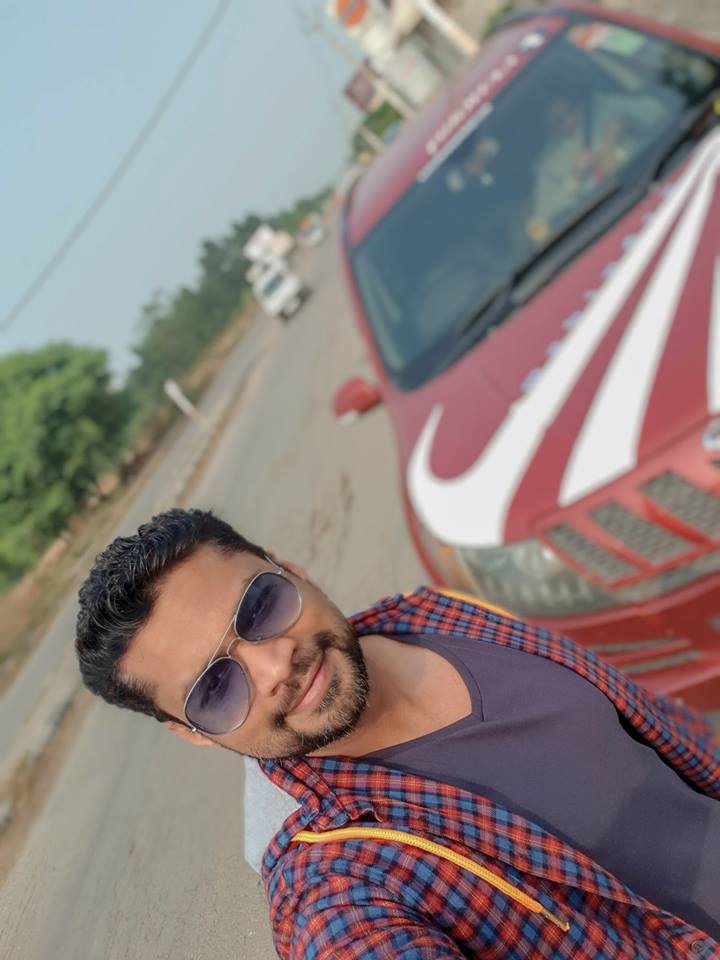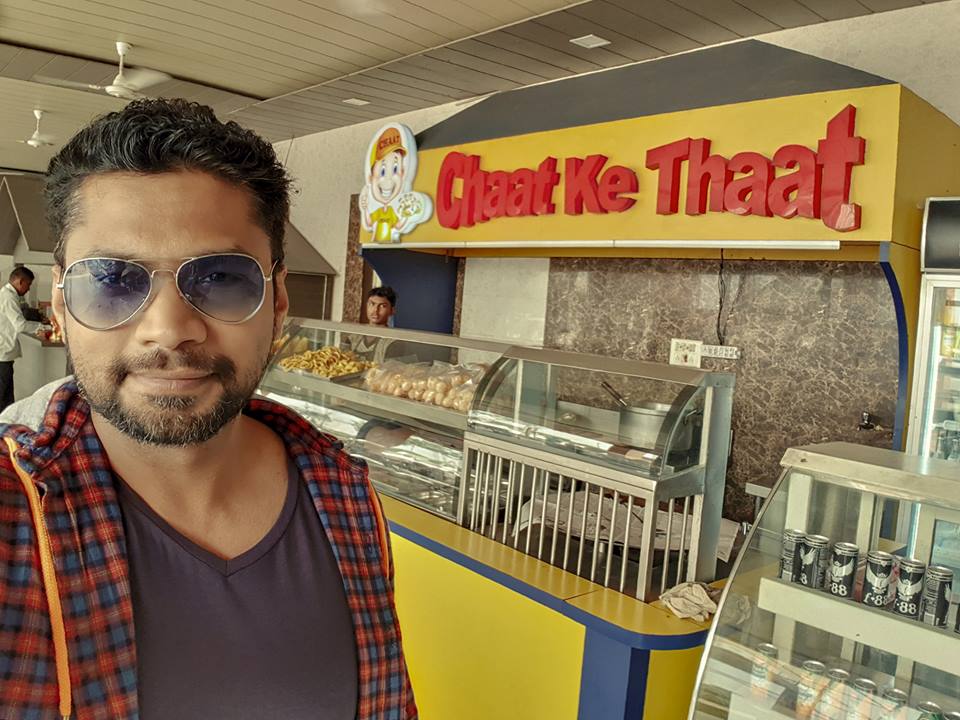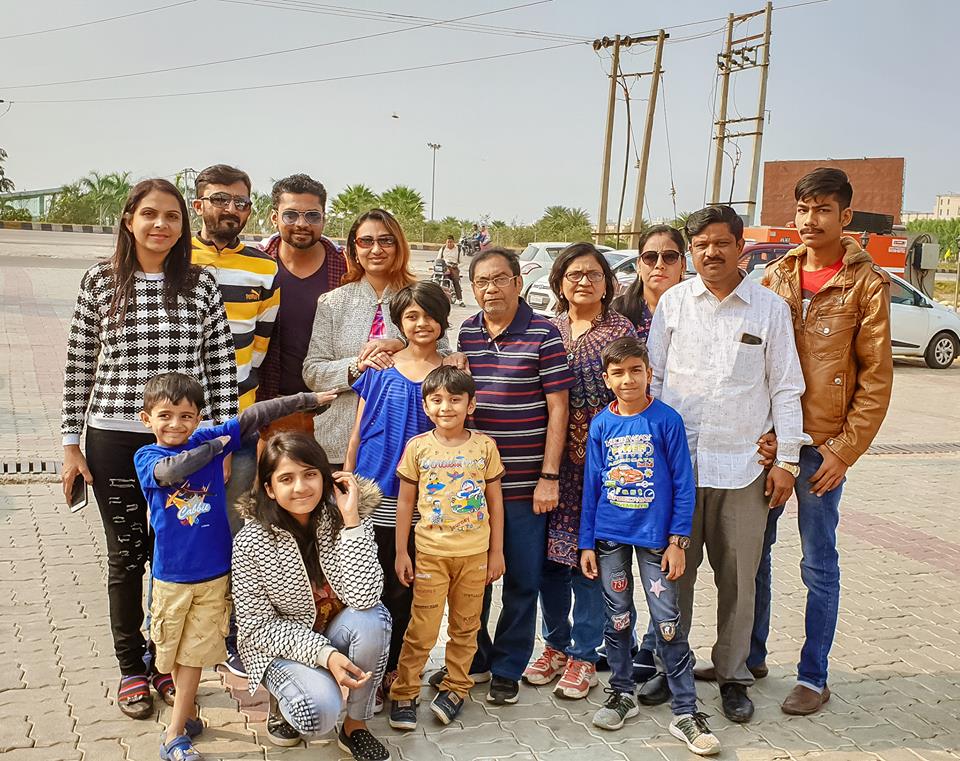 We reached Delhi by 6 pm in the evening.
We stayed in the Hotel Home Stay Kapoor Inn in Lajpat Nagar. Then after some rest headed towards Lajpat Nagar Market for some shopping and had dinner at QD's.
Day 10: Delhi to Gandhinagar (900 kms)
We now started travelling back towards Mumbai with a days halt at Ahmedabad. We left Delhi early at around 5.30 am. We had our tea break at 7.15 am on Delhi-Jaipur Highway NH8.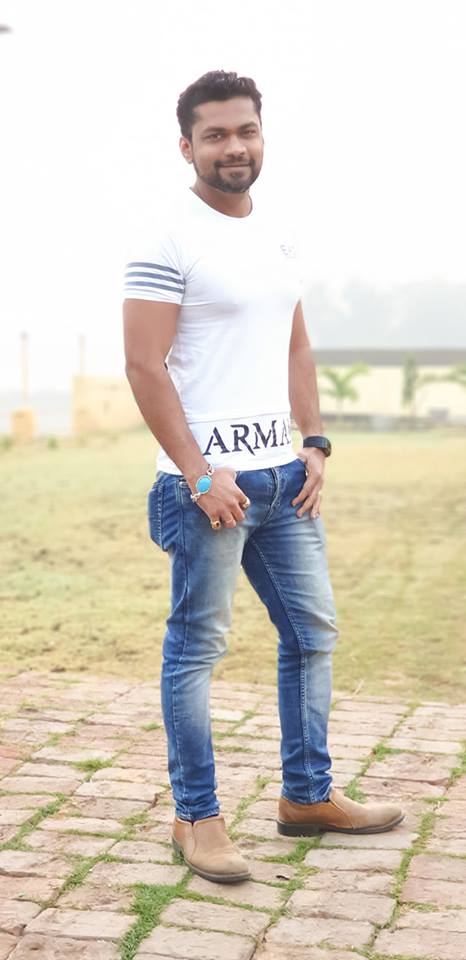 We were non-stop on roads till Rajsamand (Rajasthan state) on NH 8 till 1.30 pm and halted for lunch break.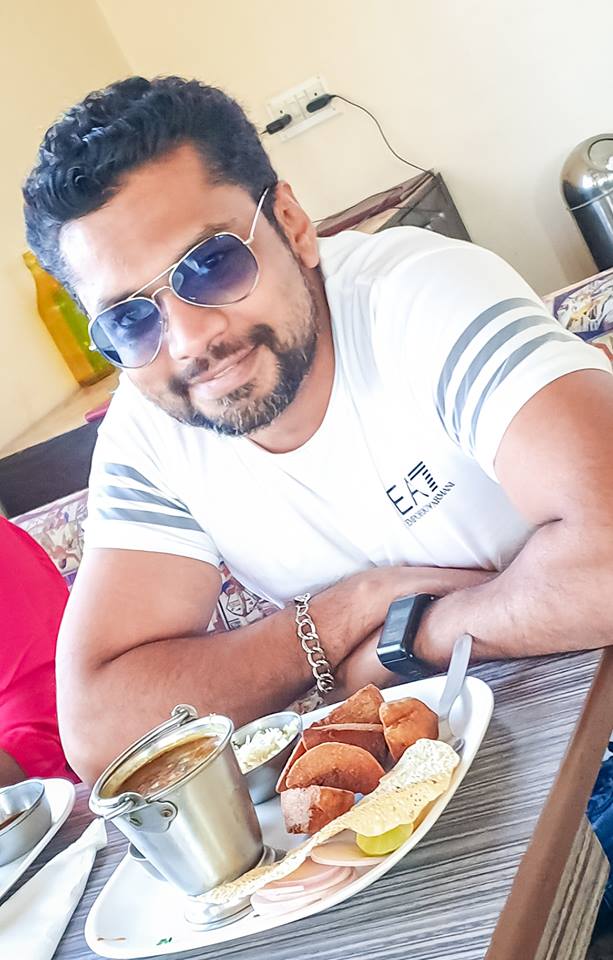 Had Dal Bhatti….and skipped our Udaipur stay (as we thought it's quite possible to extend the drive till Ahmedabad instead) and headed for Gandhinagar, at my cousin's place.
After lunch we were again non-stop on roads till the Rajasthan-Gujarat border till 5 pm. Took a 5 minute break for stretching legs and also had some instant coffee made using the Nestle Instant Coffee kit and Hot water thermos that we carried everywhere, helps with long drives.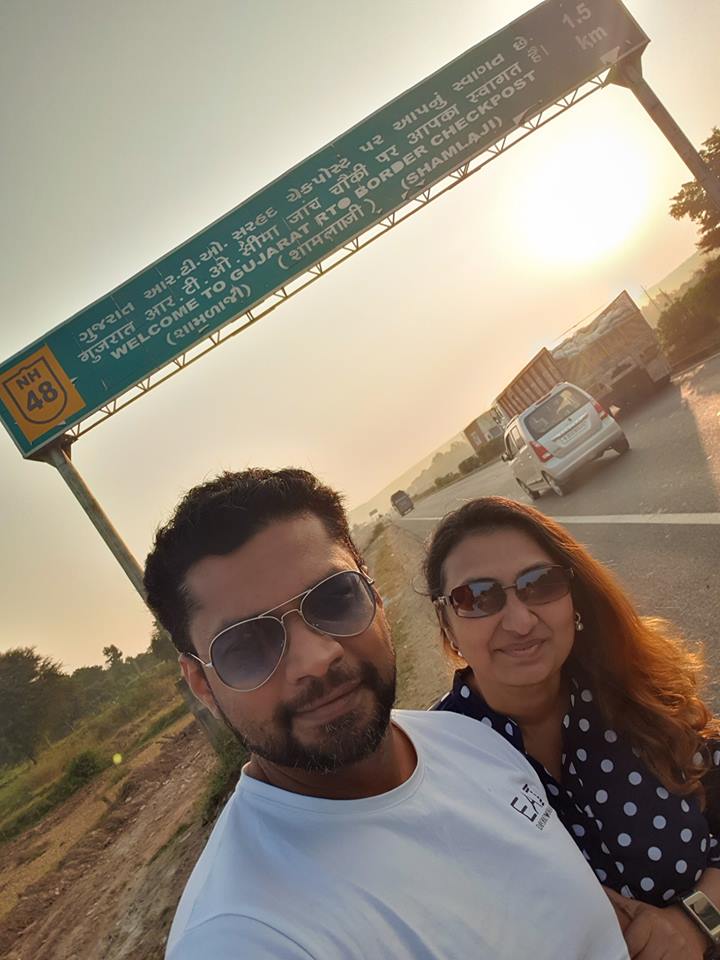 Reached Gandhinagar at cousin's place at 6.30 pm. This drive consisted of continuous drive from Delhi covering 900 kms in 11 hours (which actually is 14 hours and 30 minutes without a break journey).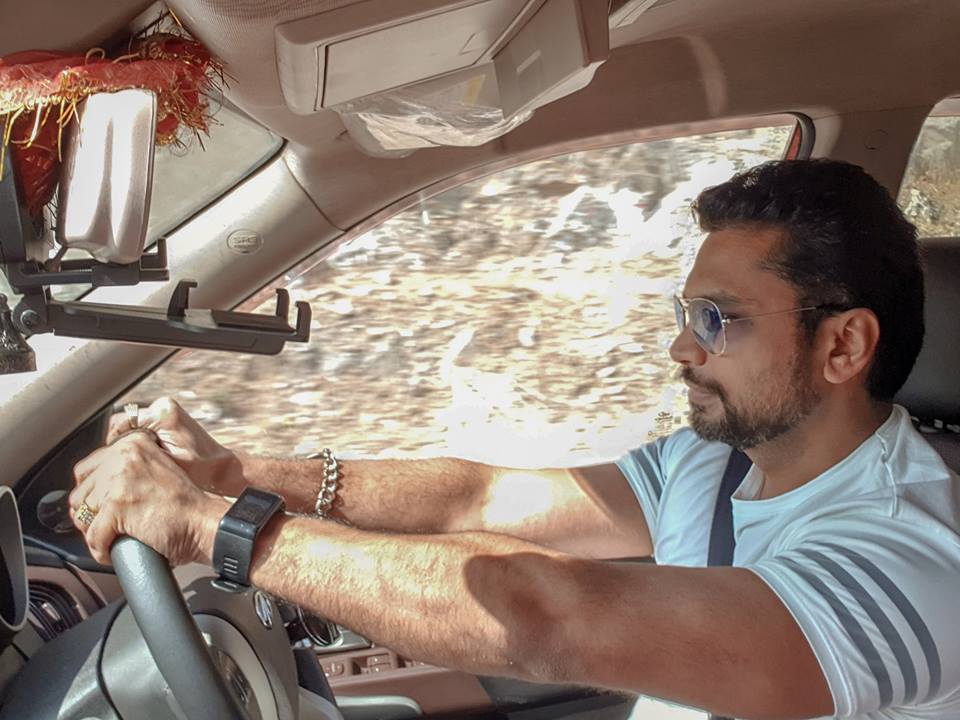 Had dinner at the cousin's place and stayed there.
Day 11: In and Around Gandhinagar
The next day (which was not planned) did some photo shoot.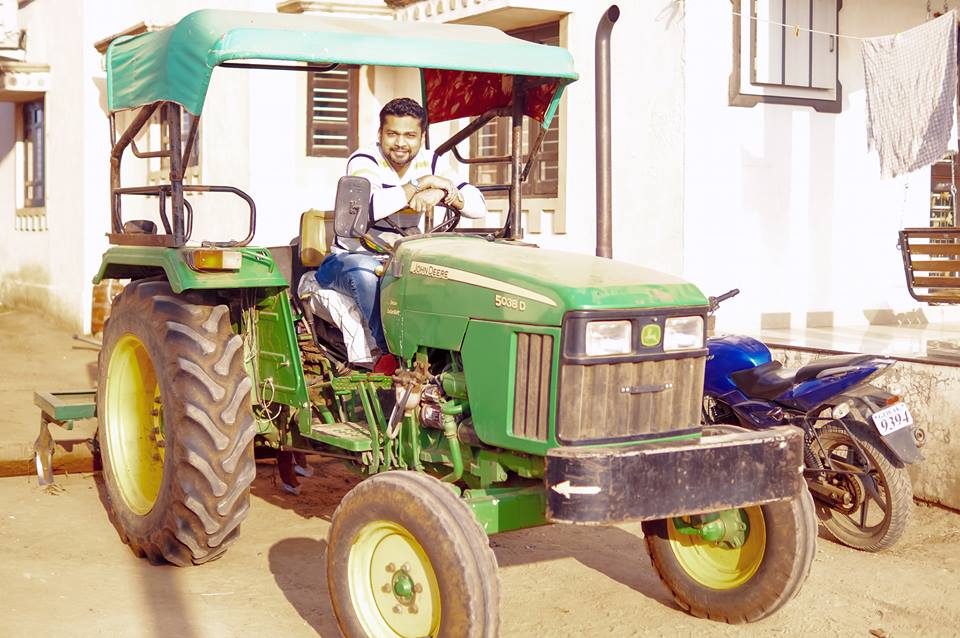 Visited some of the relatives staying in Dehgam. Then had lunch and headed for National Handloom Shopping Centre situated in Naroda near Gandhinagar.
After shopping we headed to Trimandir, Adalaj, where an event Jova Jevi Duniya event was organized since the mandir completed 111 years.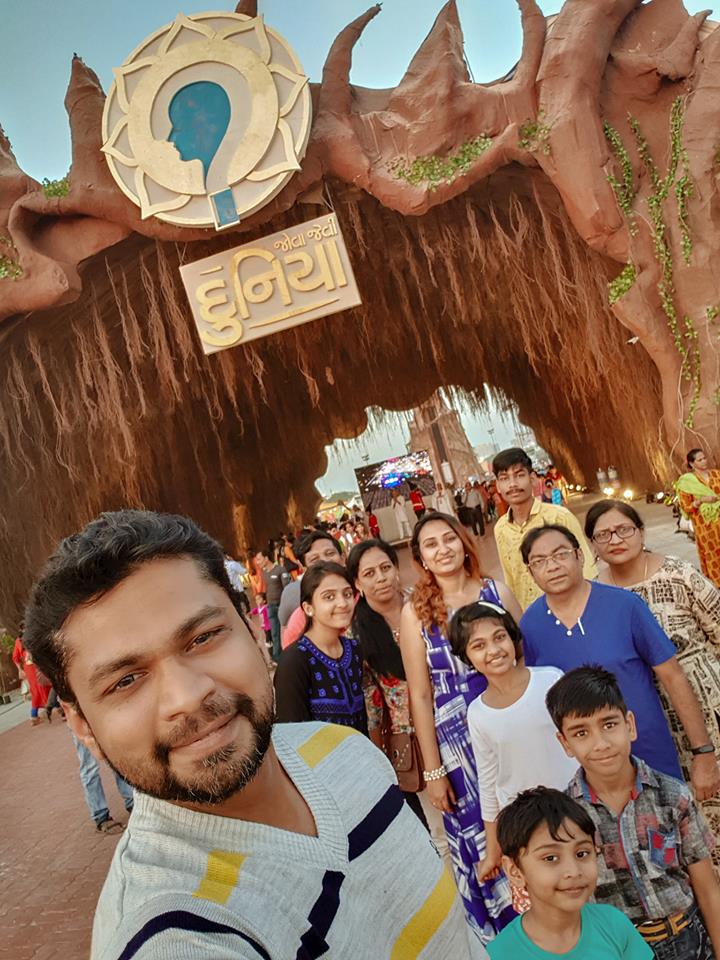 The day ended with get together of the fellow travelers of our North India tour.
Day 12: Gandhinagar to Mumbai (560 kms)
We started our day by 6 pm heading back to Mumbai.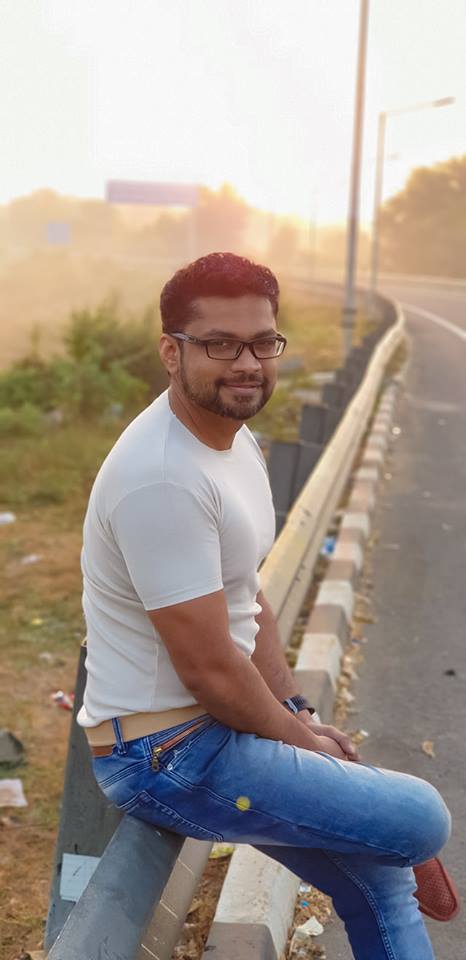 We took a halt at Bharuch/Baroda NHAI for tea break.
And headed back non-stop drive to Mumbai and reached home safely by 3 pm.
And the next immediate day, I gave my XUV 500 for a good nice service. After all, she was super nice to us, all along.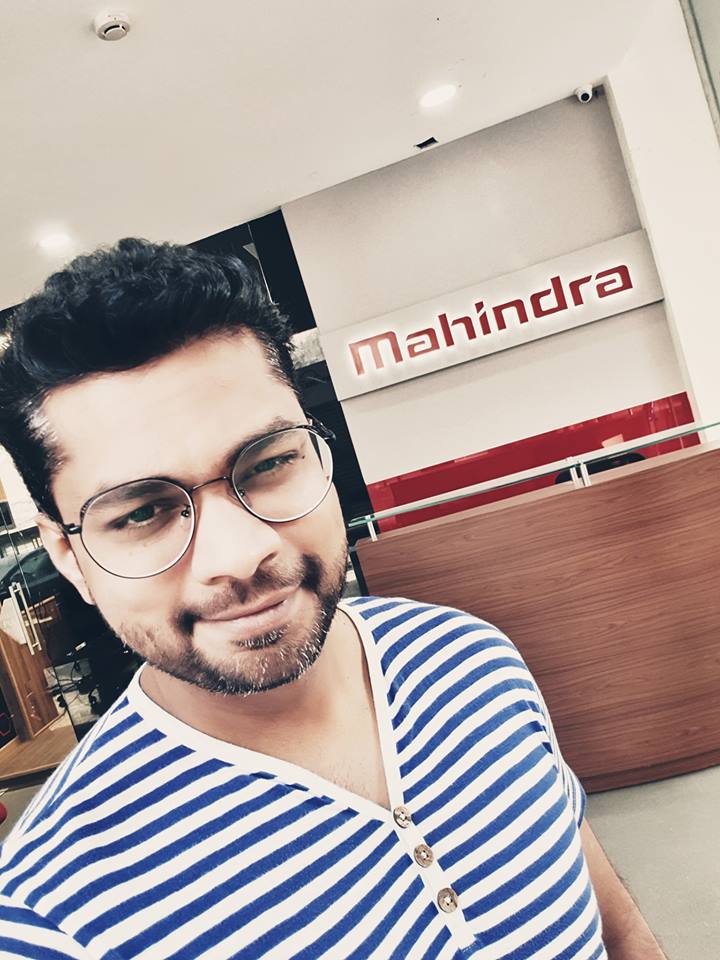 WOW ! — Arrived safely — A #drivethon journey that will continue forever…
It was 11 days, but it felt like we had been on a month long tour of North India and our hearts were filled with contentment. We finally reached home at 3 pm, feeling very very full. Our bodies ached and were fatigued with the long travel but our hearts were full and our appetite for adventure, nature and culture, satiated.
What worked well for us:
1. Following our heart and taking the risk of driving down all the way
2. Eating less, eating home made food kept us feeling fresh and saved costs
3. Good and ample rest at night. No night driving
4. Exploring off beat routes and traversing the less travelled paths
5. Working out the route map in advance before setting out
6. Interacting with locals and trusting them
7. Carrying our own bottles of water and drinking enough water while driving
Feels really awesome to have covered 6 states starting from Mumbai (Maharashtra):
Gujarat – Rajasthan – Uttar Pradesh – Harayana – Punjab – Himachal Pradesh
We covered these 41 lovely places across these 6 states:
1. Gujarat – Bharuch Cable Bridge, Gandhinagar, Dehgam, Trimandir – Adalaj (Jova Jevi Duniya)
2. Rajasthan – Udaipur, Ajmer (Ajmer Sharif Dargah), Jaipur (Hawa Mahal, Amer Fort), Rajsamand
3. Uttar Pradesh – Delhi (India gate, Qutub Minar, Lotus temple, Humayun's Tomb, Red fort, Rashtrapati Bhavan – the President's Estate, Akshar Dham Mandir), Agra (Yamuna Express Highway, Greater Noida – Smart City, Taj Mahal), Vrindavan (Prem Mandjr), Mathura (Shri Krishna Janmabhoomi)
4. Harayana – Panipat (Kala Amb War Memorial), Kurukshetra (The Land of Mahabharata – Dharamkshetra)
5. Punjab – Amritsar (Gateway of Amritsar, Jallianwala Bagh, Golden Temple, Wagah Border – India Pakistan Border), Chandigarh (Ambla Chandigarh Highway)
6. Himachal Pradesh – Dalhousie (Khajjiar – Mini Switzerland, DPS Dalhousie), Dharamshala (St. John in the Wilderness Church, Dal Lake, Naddi Hill Point, Dalai Lama Temple)
Loved awesome dhaba / authentic food at these 4 places:
1. QD's- Lajpat Nagar – Delhi
2. Virasat – Jaipur
3. The Village Dhaba – Yamuna Express Highway
4. The Golden Hut – Chandigarh
5. Neelkanth Dhaba
We did a lot of shopping at these 6 popular places:
1. Delhi – Chandni Chowk Market, Lajpat Nagar Market
2. Amritsar – Amritsar Bazar Market
3. Dalhousie – Dalhousie Market
4. Dharamshala – McLeod Ganj Market
5. Naroda – National Handloom
6. Jaipur – Pink City Market
We used these highways/major roads to travel:
1. NE1 – Ahmedabad Vadodara Expressway
2. Yamuna Express Highway
3. NH (National Highways) 3, 9, 44, 48, 52, 54, 58, 64, 145, 154A, 205, 205A, 448, 503
4. MDR (Major Distrist Road) 46
5. Sukher Road and 100 Feet Road (both Udaipur roads)
6. AH (Asian Highway) 2
And here's the route we took:
1. Mumbai – Bharuch – Vadodara – Ahmedabad – Gandhinagar
2. Gandhinagar – Himmatnagar – Shamalaji – Udaipur
3. Udaipur – Ajmer – Jaipur – Delhi
4. Delhi – Agra – Vrindavan – Mathura – Delhi
5. Delhi – Panipat – Kurukshetra – Amritsar
6. Amritsar – Pathankot – Dalhousie
7. Dalhousie – Dharamshala
8. Dharamshala – Chandigarh – Delhi
9. Delhi – Jaipur – Udaipur – Shamalaji – Himmatnagar – Gandhinagar
10. Gandhinagar – Vadodara – Bharuch – Mumbai
The 8 most interesting figures in our trip:
1. 5 degrees Celsius
2. 175 km/hour
3. 2000 clicks
4. 495 one way toll rate
5. 3 am the earliest we woke up
6. 5.30 PM the day gets dark like 8 PM at Dalhousie
7. 900 km at a scratch in 11 hours
8. 400 litres of diesel to cover 6 states
Loved eating these across 6 states:
1. Dahi bhalla
2. Papri chaat
3. Amritsari kulcha
4. Sweet lassi
5. Parathas
6. Dal bhati
7. Mathura peda
8. Chole Bature
9. Aloo puri
10. Maggi masala
That's it for now…
This is what I believe:
If you want to be transformed, drive and explore India. You don't visit India — you experience it. And the best way to experience India is to drive it out. – #driveathon